"Heartbroken Locker Room" – Jacksonville Jaguars Coach Urban Meyer Feel Devastated After Morale Crushing Defeat Against Cincinnati Bengals
Published 10/01/2021, 3:28 PM EDT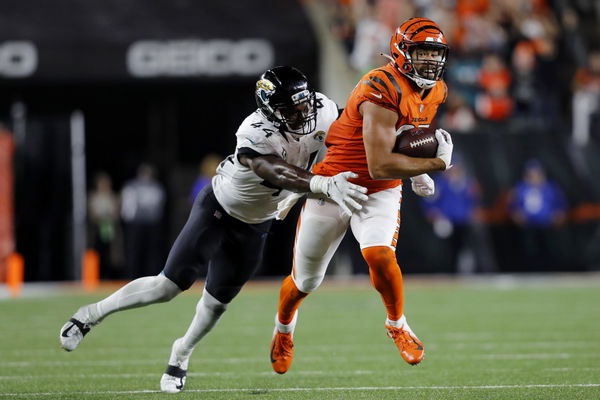 ---
---
The Jacksonville Jaguars are amongst the unluckiest teams in the NFL currently. The Jaguars in their 4 matches so far haven't registered a single win. While their first three matches resulted in a loss because of their performances, their fourth loss must hurt them the most.
ADVERTISEMENT
Article continues below this ad
Against the Cincinnati Bengals, the Jaguars dominated the first half of their game on Thursday night, racing out to a 14-0 halftime lead. Nine out of 10 times, a time with such a lead should close the game with a win, but that wasn't the case for the Jaguars.
ADVERTISEMENT
Article continues below this ad
Jacksonville Jaguars bottle a 14 point lead against Cincinnati
The Jacksonville Jaguars started off brightly in the first half. They racked up 14 points while not letting the Bengals score even once. Many thought the game was done by then. But catastrophic events in the second half led to the Bengals pulling off a stunning comeback and winning the match 24-21.
Jaguars coach, Urban Meyer was obviously disappointed after this dramatic loss. Speaking to the press post match, he said, "I've said this from Day 1, at the core of this team are good players, and I thought we brought in some good players, and we're getting better each week. We are getting better each week. Just sickening that you didn't win that thing."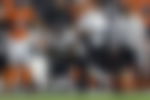 Jaguars coach Urban Meyer feels hard done by the loss
ADVERTISEMENT
Article continues below this ad
A loss like this early on in the season can be morale crushing for teams. Meyer echoed the same sentiments by iterating how dejected his team was right now. "It's heartbreaking," Meyer said. "That's a heartbroken locker room. We'll take a few days off and get ready for Tennessee. There are good people in that locker room."
Despite the loss, coach Meyer sounded optimistic that his team will come back stronger. "But like I told you, I'm not wrong about that. I'm not wrong about those guys in that room, and they're going to keep swinging as hard as they possibly can."
ADVERTISEMENT
Article continues below this ad