"He'd be the best Bears quarterback" – NFL insiders proposes a substantial theory about Aaron Rodgers
Published 08/15/2020, 6:01 PM EDT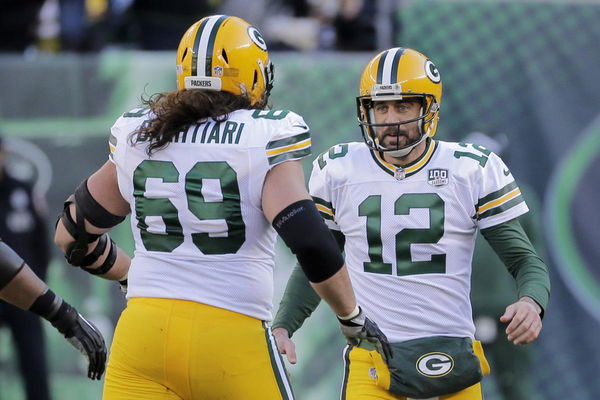 ---
---
It's fair to say that Chicago Bears had an underwhelming outing in the NFL last time out.  They started their season on a positive note with a 3-1 record but failed to build on that momentum over the course of the season. At the end of the regular season, the Bears had an 8-8 record and failed to make the NFL playoffs.
ADVERTISEMENT
Article continues below this ad
A major flaw in their organizational setup was the lack of depth in the quarterback department. After a stellar 2018 run, Mitchell Trubisky was below-par last season. Backup quarterback Chase Daniel did not feature much last year and was offloaded to Detroit Lions in this offseason. Super Bowl winner Nick Foles has arrived this year and will challenge Trubisky for a starting spot in 2020.
However, a seasoned NFL quarterback, such as Aaron Rodgers, could help the Bears in the offensive department. Considering his dicey situation at Green Bay after Jordan Love's arrival, can A-Rod be the man to re-energize the Bears in the near future?
ADVERTISEMENT
Article continues below this ad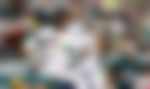 Will we see Aaron Rodgers in a Chicago Bears uniform any time soon?
On a recent segment of ESPN First Take, NFL expert Max Kellerman teased the idea of a potential Rodgers trade to Chicago Bears.
"I think if he goes to the Bears, you know like Favre tried this. Favre tried to stay in the division once upon a time and tried to stick it to the Packers, couldn't win a Super Bowl, but what if Rodgers went to a team where he's actually throwing the ball sometimes to first-round draft picks."
"There's a lot of stats that you can see about how long a guy went through his career not throwing the ball to a first-round wide receiver? They (Green Bay Packers) never do, they never get him any weapons and they had a chance to get him a weapon in this last draft and instead of getting him a weapon, they use the draft capital to show him the door really, to get his replacement," Smith said on ESPN First Take.
He'll easily be the best Bears quarterback in a long, long time, says NFL expert
ADVERTISEMENT
Article continues below this ad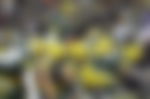 A-Rod could be the perfect addition to the Bears outfit which has largely been known for its defensive dominance over the years. A proven winner in the form of Rodgers can amplify the performances of Tedd Ginn Jr, Allen Robinson, and others.
"There's every motivation and ever right to think 'Let me go somewhere that's really just a quarterback shy'….Even toward the end of Aaron Rodgers' career, he'd be the best Bears quarterback in my lifetime by a lot. Maybe they would get him some weapons too to go along with that defense, not a bad idea," Smith concluded.
ADVERTISEMENT
Article continues below this ad