"He'd Make You Pay for Everything": DeSean Jackson Slams Former Teammate QB Donovan McNabb for Being "One of the Most Cheapest" Players Around
Published 06/06/2022, 8:30 AM EDT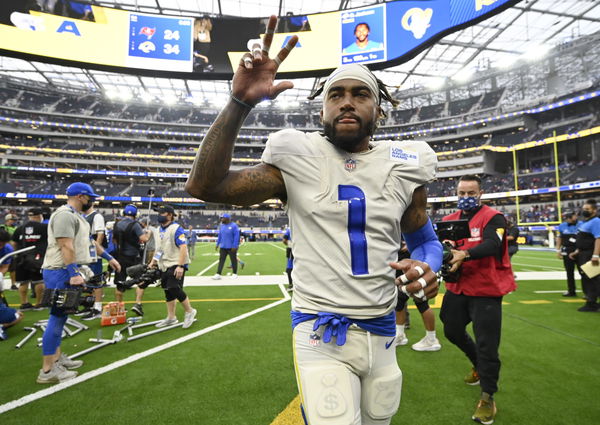 Donovan McNabb and DeSean Jackson established a formidable QB-WR tandem throughout their period in Philly. In Philadelphia, the quarterback and wide receiver teamed up for two years. However, McNabb's recent remarks have sparked a rift and made things interesting among the Eagles' teammates. It looks like they weren't on the same page.
ADVERTISEMENT
Article continues below this ad
During his 14-year NFL career, wide receiver DeSean Jackson hasn't been a stranger to disagreements and controversies. Add him to the list of previous Philadelphia Eagles players who might have locked horns with former QB Donovan McNabb. As of now, he stands as a free agent. He was a part of the Los Angeles Rams, where they cut him off from the franchise.
ADVERTISEMENT
Article continues below this ad
DeSean Jackson confirms rift with Donovan McNabb
DeSean Jackson joined LeSean McCoy, Brandon Marshall, and Adam "Pacman" Jones on the "I AM ATHLETE" talk show. He describes the relationship and how it ended. Everything revolved around his short-listing to the Pro Bowl in 2009. They chose him to run both at punt returner and wide receiver, the first in NFL all-star match heritage.
Jackson mentions in the podcast that McNabb told Michael Vick he wasn't a fit choice for the nomination. It's a rather daunting and crazy moment when the QB1 tells his backup that the WR isn't desirable of the honorary selection he received.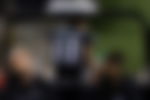 ADVERTISEMENT
Article continues below this ad
Moreover, WR DeSean Jackson defines McNabb as "one of the most cheapest, richest motherf***ers you could know; he'll make you pay for everything." Ex-Eagles athlete LeSean McCoy was right there too and validates everything.
What is the offensive effectiveness of the Philadelphia Eagles?
The Eagles have a beneficial schedule this year, and they also have a crew capable of making a profound postseason run. As the NFL offseason begins, there are many grumblings about what the Eagles might be doing. Regarding the offensive scheme, the team has decided against making trades and will continue to rely on Jalen Hurts as the starting QB.
ADVERTISEMENT
Article continues below this ad
QB Hurts is still very young, and as he gains more expertise, he will improve as a passer. He's shown he can make a play with his feet to assist win matches. Yet, he still has room to improve as a gunslinger. New member A.J. Brown should sync flawlessly with DeVonta Smith to offer the Eagles the smart wide receiver pairing in the NFL. Hurts will be under a great deal of pressure in 2022, but the Eagles could make their case for a title run this year.
Watch This Story- NFL Legend Drew Brees Sends Fans Crazy After Claiming He's Open To Return to Play Football