"Hell No! That's What Dave Chapelle Said..": Comedian Tells NFL Legend Shannon Sharpe That Will Smith Shouldn't Have Been Enjoying The Oscars After Slapping Chris Rock
Published 05/19/2022, 4:15 PM EDT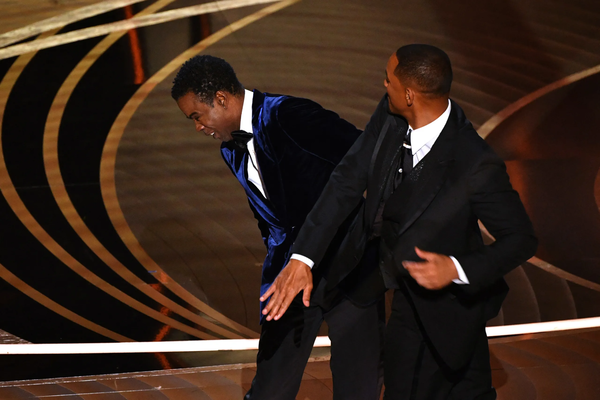 Stand-up comedian Earthquake spoke to Shannon Sharpe about the infamous Oscars incident between Will Smith and Chris Rock. During the event, Will Smith slapped Chris Rock publicly for making a joke about Smith's wife, Jada.
Earthquake appeared on Sharpe's podcast Club Shay Shay on the May 16 episode. One topic which came up was the infamous incident at this year's Oscars.
ADVERTISEMENT
Article continues below this ad
Why did Smith slap Chris Rock, according to Shannon Sharpe and Earthquake?
This year's Oscars went viral, especially because of the incident wherein Will Smith slapped Chris Rock and went back to his seat and watched the rest of the show. Rock made a joke regarding Smith's wife. Despite the incident, he [Smith] went on to win the Best Actor award after the incident.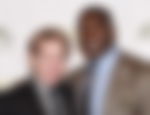 While the reasons for Smith's slap and the action itself have divided the industry, Earthquake and Sharpe discussed Will Smith's reaction after the action.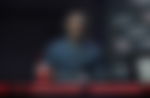 Neither Sharpe nor Earthquake could understand how Will Smith could enjoy the show after slapping Rock publicly or how the Academy could do nothing about this.
Should the Academy have done something?
One of the primary points of discussion during the episode was the Smith-Rock incident. On being asked if the Academy should have allowed Smith should to stay for the ceremony, the Earthquake replied, "Hell no… That's what Dave Chappelle said.." He also said, " They [the Academy] allowed him to do that [sit down and be a part of the ceremony.]"
ADVERTISEMENT
Article continues below this ad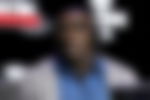 Even Sharpe agreed with Earthquake that Smith should have apologized to Rock when he got on the stage to thank and apologize for his actions. Earthquake said, "He thanked everybody, he apologized to everybody, excuse me, but Chris."
Both the NFL star and the comedian were of the opinion that the Academy should have taken more serious steps after the incident in order to maintain the dignity of the event, just like Chris Rock did.
ADVERTISEMENT
Article continues below this ad