Here's How Going to Denver Broncos Will Help Aaron Rodgers Win a Super Bowl
Published 05/07/2021, 2:26 PM EDT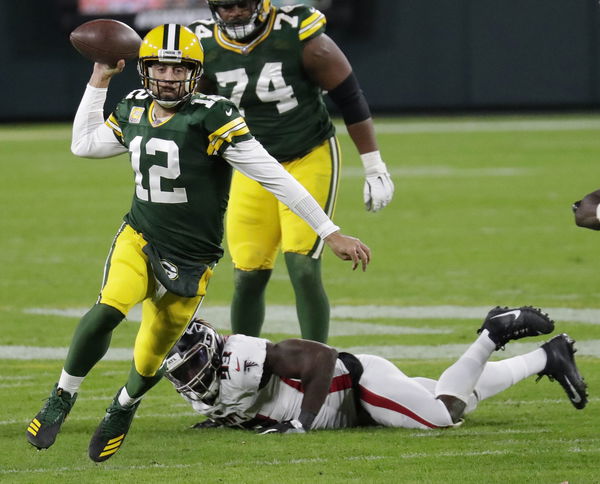 ---
---
Aaron Rodgers entered the NFL as the 24th pick in the 2005 NFL Draft. He was the 2nd quarterback to be drafted after Alex Smith.
ADVERTISEMENT
Article continues below this ad
He joined Green Bay Packers as a potential understudy to the great Brett Favre. The California-born quarterback had to wait for two years before making his NFL debut.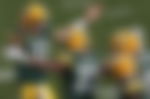 But once he did, Rodgers did not look back. Just two years after his transition to starting quarterback following the exit of Favre, Aaron led the Packers to the Super Bowl XLV title as a young quarterback.
ADVERTISEMENT
Article continues below this ad
The following year Rodgers bagged the first of his 3 NFL MVP titles. He is now in his late 30's and is yet to win another Super Bowl ring. Is 2021 the year it all changes for the aging shot-caller? Brett Favre weighs in on the Rodgers-Packers standoff
It's no secret that Aaron Rodgers is discontent in Wisconsin, at least as per the latest reports. The reigning NFL MVP is the subject of multiple rumors linking him with a move away from the NFC and the Green Bay Packers in 2021.
But GM Brian Gutekunst has publicly assured the Packers' fanbase that their star man will not be traded this summer.
However, Green Bay legend and the man who mentored Rodgers during his early NFL days, Brett Favre, warned the people in Wisconsin, that if Rodgers makes up his mind to leave, there'd be no stopping him.
"Knowing Aaron, and I think I know him fairly well, if he has a grudge, whether it be against the organization or a player or arch-rival, family, friends, he ain't budging.
"I don't see him coming back if this is not resolved, whatever the issue is. Even if it's resolved but he feels like they have one up on him, he ain't going to play. Knowing Aaron, he would sit," Favre said via WISN-TV in Milwaukee.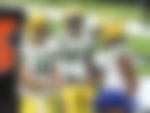 Denver Broncos defense and Aaron Rodgers- The Recipe for a Super Bowl?
Even the biggest Drew Lock supporters won't be able to argue against the fact that A-Rod is definitely an upgrade at quarterback for the Denver Broncos.
Coach Vic Fangio knows he needs an all-star quarterback to challenge for a playoff spot in the competitive AFC West division.
ADVERTISEMENT
Article continues below this ad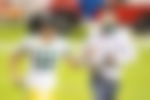 The Broncos boast of a strong offensive roster including the likes of Courtland Sutton, Jerry Jeudy. Noah Fant, Melvin Gordon, Albert O, and even KJ Hamler. The addition of Rodgers may help take this team to new heights in the coming months.
In addition to that, a defense featuring Von Miller, Bradley Chubb, Kyle Fuller, and Justin Simmons puts the Broncos in a strong position to make a Super Bowl return. They've also brought in the highly rated Alabama CB Patrick Surtain II in the 2021 NFL Draft.
ADVERTISEMENT
Article continues below this ad
If they do manage to agree upon a deal with the Packers, the Broncos will be gaining a major superstar in the form of Rodgers. But the question is, what will they have to sacrifice in return?