Here's What Usain Bolt Has to Say About Tyreek Hill Being Faster Than Him
Published 07/30/2021, 8:30 AM EDT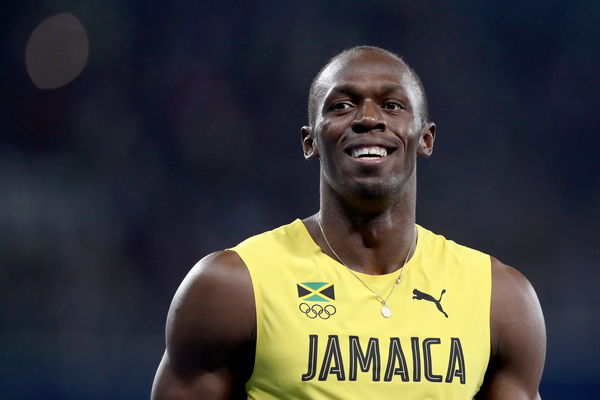 ---
---
Dubbed the fastest man on the planet, Usain Bolt is as fast as they get. With eight Olympic Gold medals and numerous world records to his name, the Jamaican sprinter is the fastest sprinter on the face of the earth. 
ADVERTISEMENT
Article continues below this ad
Now retired, Bolt dabbles around with multiple sports during his free time. While he is away from practice, the sprinter still is in top shape and still possesses the pace to beat pretty much anyone who dares to challenge him to a footrace. 
And surprisingly, that is something that a lot of people seem to do. Calling upon their own misery, a lot of individuals have challenged Bolt to races and said that they could beat the former Olympian in a race. But the result always goes as expected.
ADVERTISEMENT
Article continues below this ad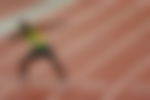 Several NFL players too have been compared to the legendary sprinter. Wide receivers are skill players who have to rely on their speed to break past the opposition defense to make big plays. So it's no wonder that most claims of being faster than Bolt comes from this category of athletes. 
Bolt is a bit of a football fan himself. A fan of Aaron Rodgers and the Green Bay Packers, the former sprinter is well aware of proceedings in the league. And he's also aware of the multiple comparisons made to him by NFL fans and athletes.
Usain Bolt can beat Tyreek Hill in his sweatpants  
Appearing on the Pat McAfee Show, Usain Bolt was asked whether or not he's ever gotten into the conversation of certain NFL players being faster than him. One NFL athlete who has drawn a lot of comparisons is Kansas City Chiefs wideout Tyreek Hill. 
Nicknamed the Cheetah, Hill is fast. And apparently, he did challenge Bolt to a race. Bolt's reaction though? 
"Tyreek Hill and I got into it because he's also a Gatorade sponsor. So we got into it one time while we were sitting down and talking and he was like, 'Yo, you could take me' and blah blah blah," Bolt said. 
ADVERTISEMENT
Article continues below this ad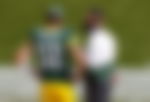 But then I went to a combine one year and if you pull up the video on the internet right now, I ran a 4:22 in my sweats. Come on Tyreek, you got no chance," he added.
ADVERTISEMENT
Article continues below this ad
Bolt was referring to the time where he took part in an event before the NFL Draft in 2019. Wearing sweatpants and canvas shoes, the sprinter ran an astonishing 4.22 40-yard-dash. 
So yes, Bolt will probably smoke Hill even in his sweatpants. But being as competitive as Tyreek Hill is, he probably won't let this slide till there's an actual showdown between the two athletes on the track.