Here's Why Damien Woody Insists That Aaron Rodgers Must Remain with the Packers
Published 04/27/2021, 7:31 PM EDT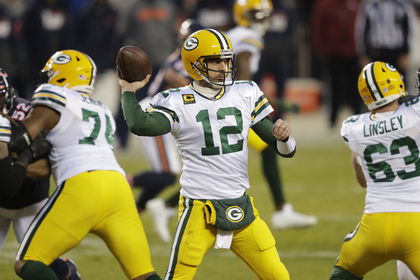 ---
---
Aaron Rodgers-led Green Bay Packers suffered a disappointing end to their 2020 NFL campaign. They were knocked out by eventual Super Bowl winners, Tampa Bay Buccaneers, in the NFC Championship Game at Lambeau Field. The Packers succumbed to a 26-31 loss.
ADVERTISEMENT
Article continues below this ad
This was their second consecutive loss at this exact stage of the post-season. In 2019, they were beaten by Kyle Shanahan's San Francisco 49ers. The Super Bowl drought continued for Aaron Rodgers and his organization.
Green Bay last played in a Super Bowl back in 2010. They went on to beat Pittsburgh Steelers by a 31-25 scoreline. Since then, they've failed to make it past the NFC Championship Game.
ADVERTISEMENT
Article continues below this ad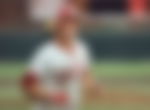 Aaron Rodgers must stick with Green Bay Packers in order to win a Super Bowl
In the last 7 years, the Green Bay Packers have lost 4 NFC Championship Games. All four defeats have come against different teams (Seahawks, Falcons, 49ers, Buccaneers). But despite this poor record, former New England Patriots star Damien Woody believes that star quarterback Aaron Rodgers must stay put in Wisconsin if he wants to win another Lombardi.
"Listen, I'll throw out another team that maybe I could see Aaron Rodgers go to – New Orleans Saints. You know, that could be a possible destination. But some, you know, I don't think that you know, the grass is always greener on the other side…And Aaron Rodgers is coming off an MVP type of season….the easiest way to get into the postseason is by winning your division."
"So Aaron Rodgers, just by being in Green Bay is going to automatically have a leg up into you know, possibly trying to get back to a Super Bowl. They got the ability to add more to their roster. And I just think that Aaron Rodgers right now, if he's trying to, if his goal is to win a Super Bowl, there's no better place to do it than right here in Green Bay," Woody said on the show.
ADVERTISEMENT
Article continues below this ad
Rodgers concluded the 2020 NFL season with 4,300+ passing yards and 50+ passing TDs (including post-season). He won his 3rd NFL MVP title as well. He has a good relationship with teammates Aaron Jones, Davante Adams, and even rookie QB Jordan Love.
He loves Green Bay, and the fans love him right back. Does it really make sense for him to leave before winning another Championship ring? Tell us what you think in the comments below.
ADVERTISEMENT
Article continues below this ad