Here's Why Seattle's Russell Wilson Will Have a Better NFL 2021 Season Than Aaron Rodgers
Published 09/14/2021, 1:20 PM EDT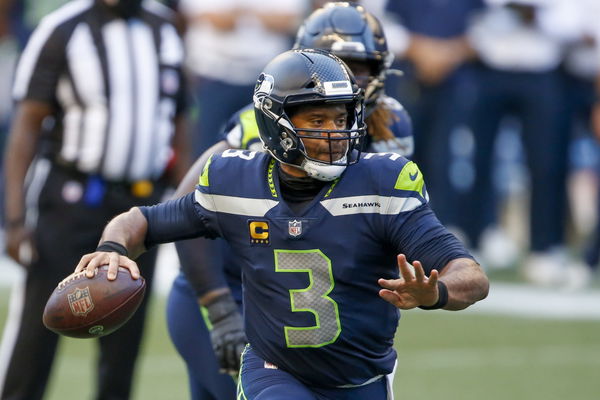 ---
---
Aaron Rodgers and Russel Wilson are arguably amongst the greatest quarterbacks of the last decade. They have dazzled the league with their individual performances leading them to much fame and money. While their teams were happy to reward them with deservingly expensive contracts, they certainly did not think of the imbalance it might cost.
ADVERTISEMENT
Article continues below this ad
Seattle Seahawks' Russel Wilson earns around $21 million while Green Bay Packers' Aaron Rodgers earns around $38 million overall. This difference in salary between the two star players might be the differentiating point between who ends up having a better season.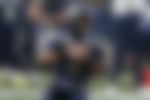 "The greatest offseason he's ever had" Colin Cowherd on Why Russel Wilson will have a better season than Aaron Rodgers
ADVERTISEMENT
Article continues below this ad
According to popular NFL pundit Colin Cowherd, the main reason why Russel Wilson will outperform Rodgers is the fact that the Seattle player was more considerate towards his team. On his youtube channel;, "The herd with Colin Cowherd", he said, "I want you to think about this. Russell Wilson and Aaron Rodgers both got mad at their organization this off-season. Now there was limitations on what Seattle or Green Bay could do because Russell makes so much money and Aaron makes so much money. So the organizations were somewhat limited and so Seattle went out got Russell a new offensive coordinator an old left guard probably a one-year player and a nice tight end"
He then revealed how Mr. Seahawk took a pay cut to facilitate these moves. He said, "Russell Wilson viewed what Seattle did, which was very small. As a positive step, he quickly pivoted to what his agent Mark Rodgers told me was the greatest offseason he's ever had. He became Mr seahawk making calls trying to get players signed and yesterday [season opener] he was brilliant."
Colin then went on to throw shade at Aaron Rodgers by highlighting his unacceptable behavior throughout the offseason.  "How did Aaron handle his off-season? He was brooding, condescending still talking about it up until a week ago. Taking shots at the organization making you know he does not need football. '50 50 retirement' he actually said that." All said and done, Colin concluded that the behavior exhibited by both the players in the offseason will determine their performance this season.