Here's Why the Dallas Cowboys are Known as America's Team
Published 07/05/2021, 7:25 PM EDT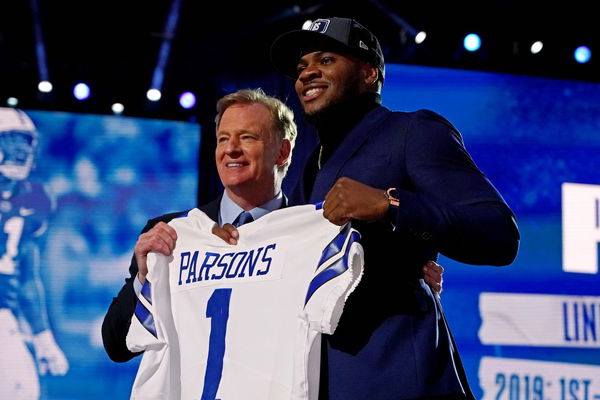 ---
---
It's been a while since the Dallas Cowboys have been to a Super Bowl. The popular NFC East franchise last appeared in an all-important Super Bowl back during the 1995 NFL season. The Cowboys defeated Pittsburgh Steelers 27–17 at Sun Devil Stadium. In doing so, they became the first team in NFL history to win three Super Bowls in four years.
ADVERTISEMENT
Article continues below this ad
The Texas-based franchise has been part of the National Football League since 1960. Under the guidance of American businessman Jerry Jones, the Cowboys have gone on to establish themselves as the largest and richest sporting organization in the world.
ADVERTISEMENT
Article continues below this ad
As per Forbes, the Cowboys are valued at $5.7 billion. Mr. Jones purchased the Cowboys for a measly $150 million back in 1989. Now the organization generates an annual income of $980M while functioning on a $480 million operating budget. They spend almost $231M a year on players' wages and play at the AT&T Stadium in Arlington.
The Cowboys hold a special place in the heart of the average American football fan (apart from NFC East rivals Philadelphia Eagles and the New York Giants). Why is that? Read further to find out more about America's team.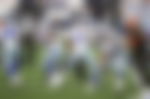 Jerry Jones and the Dallas Cowboys – A match made in heaven
The Dallas Cowboys currently possess the record for the highest number of consecutive NFL sell-out games, both home and away. They recorded 190 consecutive sold-out regular and post-season games since 2002.
They might have faltered in the last two decades, but the Texas-based franchise remains the most marketable team in the NFL. After all, they are America's team.
The popular nickname fell to the Cowboys a decade before they were bought over by the current owner, Mr. Jones. It originated from the team's 1978 highlight film. In the voice of John Facenda, the film opened with the line 'They appear on television so often that their faces are as familiar to the public as presidents and movie stars. They are the Dallas Cowboys, "America's Team."'
The rest, as they say, is history.
ADVERTISEMENT
Article continues below this ad
Of course, the Cowboys have been at the receiving end from all of America in recent years. And rightly so. In the absence of arguably their most important player Dak Prescott, the Cowboys failed to qualify for the NFL Playoffs yet again.
However, they've worked on improving their defence in the offseason and are hopeful to make it to the post-season and win the NFC East title in 2021. With the number of big-name players on coach McCarthy's roster, it shouldn't be too difficult of a task.
ADVERTISEMENT
Article continues below this ad