Here's Why Washington HC Ron Rivera is Not Rushing to Sign a Franchise Quarterback
Published 04/02/2021, 1:38 PM EDT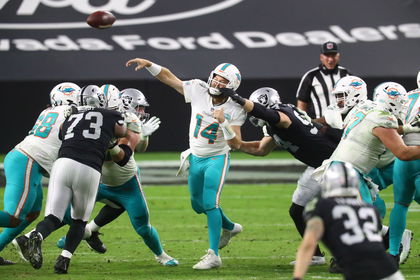 ---
---
The Washington Football Team has been active during the off-season. In an effort to bolster their squad, Ron Rivera and his team went out to get Ryan Fitzpatrick.
ADVERTISEMENT
Article continues below this ad
Fitzpatrick had an impressive season in Miami, where he served as the back-up to Tua Tagovailoa. However, it seems like he will get the nod for the starting quarterback role, as Washington doesn't have immediate plans to sign a franchise quarterback.
Washington Football Team Head Coach Ron Rivera spoke recently to The Athletic. He noted that there is no immediate rush to sign a franchise quarterback.
ADVERTISEMENT
Article continues below this ad
Rivera is more focused on building a strong team right now and believes that the quarterback needs to be the final ingredient. He compared his situation in Washington to his earlier stint in Carolina, where the franchise struggled to put pieces around Cam Newton.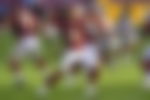 "I say that just because … if you put all the other pieces into place and now you start going forward, when that guy does show up, when that guy is in the right position, you can grab him.
"I went through it the other way my first stint as a head coach in Carolina. We drafted the guy of the future for us in the first round. … At that point, we had not put all the other pieces around Cam Newton."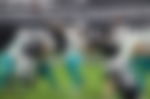 Ron Rivera not in a hurry to bring a new quarterback to Washington
The situation with Cam Newton is why Rivera is in no rush to bring in a new quarterback immediately. He believes that it would be a much better solution to build a strong team and then introduce a new quarterback later.
Rivera added that there are several teams who have used this model, and there is no reason it won't work for Washington. "So, I've always thought if you can do it the other way where you put all the other pieces around and then go out and get your quarterback, that might be a pretty good situation, too.
"I've seen a lot of teams that have had things in place then drafted their quarterback next year. This could be one of those situations where we put all the other pieces in place and then a year or two from now, the right guy is there and we can make that move."
ADVERTISEMENT
Article continues below this ad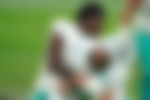 Will Ryan Fitzpatrick have a successful stint in Washington? The move shows that Washington are not planning for the long-term at the quarterback position.
But Fitzpatrick has shown that he can be more than serviceable in that role. And he buys the franchise enough time to look for a new quarterback.
ADVERTISEMENT
Article continues below this ad