'He's a Star….He Has Changed Our Team': Aaron Rodgers and Davante Adams Heap Praise on Packers' Defensive Superstar
Published 01/03/2022, 5:00 AM EST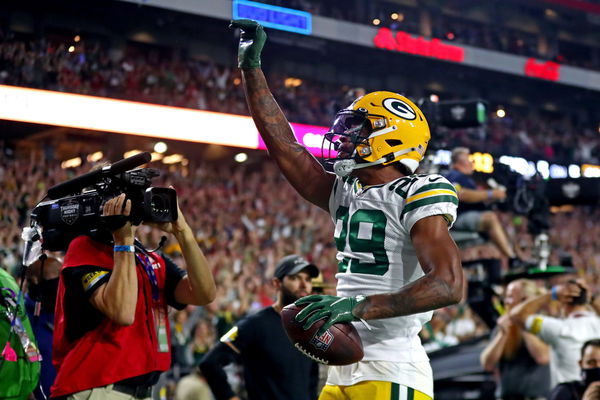 ---
---
The NFL's reigning league MVP Aaron Rodgers and WR Davante Adams were heaping praise on defensive star CB Rasul Douglas. Douglas was once again crucial for the Packers as he intercepted Baker Mayfield's pass in their victory over the Browns. It was his second one against Mayfield on the night when the Packers were looking for someone to step up.
ADVERTISEMENT
Article continues below this ad
Subsequently, post-game Rodgers was all praises for Douglas stating, "Talk about an all-time pick-up mid-season, Rasul Douglas has changed our defense. I don't think Rasul is a role player. He's a star."
ADVERTISEMENT
Article continues below this ad
The appreciation comes on the back of a season when Douglas was bouncing around the league, with many franchises counting him out. Last season, Douglas was having the best year of his NFL career with the Carolina Panthers. But for some reason, he was let go and the Packers were there to swoop in for him.
Following a 2020 season with 62 combined tackles, Douglas is proving all the franchises who passed on him wrong. The former West Virginia CB has recorded 5 INTs for 105 yards and 2 TDs for Green Bay this season. Even his teammates are in awe of his defensive acumen in key moments this season.
Aaron Rodgers and Davante Adams Making Douglas Comfortable
ADVERTISEMENT
Article continues below this ad
While speaking on his performance against the Browns, Rasul states, "I don't know. The coaches are just putting me in a good position to make plays and I'm making them. It just feels good here."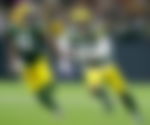 While elaborating on Douglas's skills Rodgers says, "He's got incredible ball skills, he's around the football all the time and he's changed our team. He really has." Moreover, his crucial performances haven't gone unnoticed among teammates like WR Davante Adams who was quoted saying, "You see what he's about now. I think it's pretty safe to say that he's a superstar at the cornerback position."
ADVERTISEMENT
Article continues below this ad
Douglas really will be immensely important for a Packers squad who currently holds the #1 seed in all of the NFL. His uncanny quickness and great handling of the football will be a headache for most opposing teams in the postseason. Both Rodgers and Adams will be hoping for Rasul to stay healthy and raring to go whenever the next moment arrives.