"He's Dying to Play Right Now"- Pete Carroll Gives Update on George Olsen's Return
Published 12/17/2020, 3:42 PM EST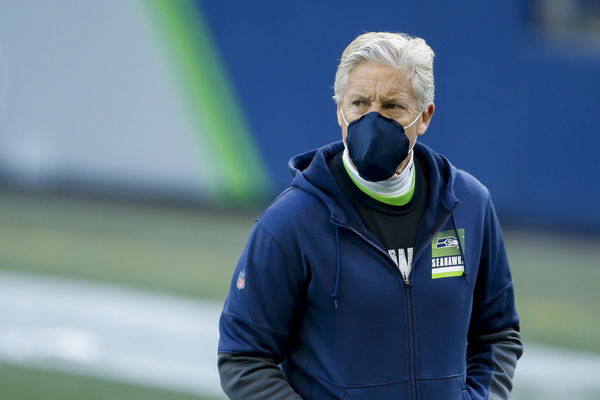 ---
---
The Seattle Seahawks were taken aback when they saw their injured tight end, Greg Olsen, back at the practice field sooner than expected. Olsen tore his fascia in his left foot.
ADVERTISEMENT
Article continues below this ad
He was supposed to return not less than a month after he was activated as the injured reserve. During the time his injury took place, the Seahawks assumed Olsen wouldn't be back for a month or a maximum of 6 weeks. They were not expecting a return so early, not before the season ended or till the Playoffs.
Head Coach Pete Carroll impressed
ADVERTISEMENT
Article continues below this ad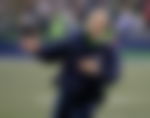 Pete Carroll said it's too early to say if Olsen will play this week or not. Irrespective of that, his recovery and comeback have been impressive.
"He's made an extraordinary recovery to get to this right now. So we're going to practice him during the week and see what happens, see how he does," said Seahawks' coach Carroll.
When asked if Olsen would set foot on the field against the Washington Football Team this weekend, Carroll responded, "It's possible, we'll see.
"We don't have any idea. He's been working out with the guys. We've got to see how he does on the practice field."
 Carroll sees Olsen's determination
ADVERTISEMENT
Article continues below this ad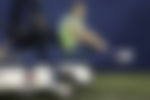 Irrespective of whether Olsen plays on Sunday or not, his eagerness to be on the field as quickly as possible has left a lasting impression on his coach.
"He's the real deal. He's such a great football player. He loves this game so much. He loves competing so much. I mean, there is no space other than he is the top of the list in all of those character principles about who he is and what he's all about, and what you can expect from him.
ADVERTISEMENT
Article continues below this ad
"He's amazing. I don't even know how he got well this fast. I don't have a clue how that happened, but he did. He's dying to play right now. He just wants to get out there—he's a perfect competitor to have in your club," said Carroll.
It might still take time for Olsen to set foot on the field, if not this Sunday he would definitely be back by next week.