'He's Just the Best Teammate': Tom Brady Congratulates Buccaneers' WR for WPMOY Nomination
Published 12/08/2021, 5:21 AM EST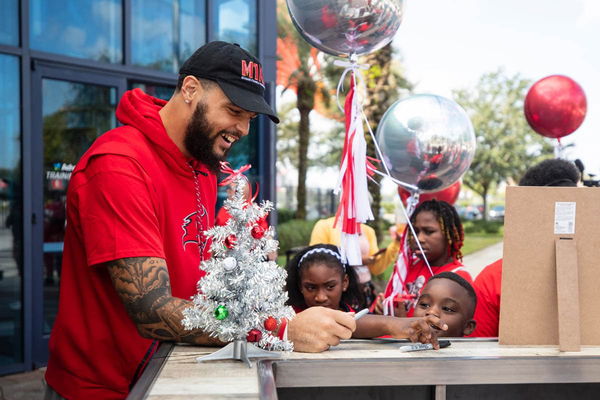 Tampa Bay Buccaneers have nominated their wide receiver Mike Evans for the Walter Payton NFL Man of the Year Award. The Buccaneers have nominated the veteran for the third time in a row. For many, he is the perfect candidate to win this award. We often see Evans spending time with kids and giving back to the community every chance he gets. For his work, Tom Brady has some special words for his teammate.
Tom Brady and the Buccaneers react to Evans being nominated
ADVERTISEMENT
Article continues below this ad
On Tuesday, the Tampa Bay Buccaneers announced they are going to nominate Mike Evans. The official Tampa Bay Buccaneers Twitter page released a video for the wide receiver. Mike received heavy praised from his teammates and head coach in that video. They gave him praise for everything he does for the community. 
"He's just the best teammate, you know, Mike's like, thinks about everyone else." Brady continues, "Just got the best personality, so competitive. His teammates love him because he loves them." Tom Brady is honored that he got to play with such an amazing human being. He called him the best teammate who cares about everybody. 
The Buccaneers head coach Bruce Arians said, "If you have a problem, you go talk to Mike. Mike will find you if he thinks you have a problem. He's like the big brother in the locker room, too. He sets an unbelievable example for the youth." Mike Evans is an ideal role model for young children and his teammates. The head coach defined his role in the locker room as the big brother who takes care of everybody. 
Evans giving back to the community
ADVERTISEMENT
Article continues below this ad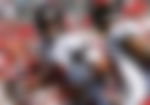 The Walter Payton NFL Man of the Year Award is given out annually by the NFL. The player who does community service and gives back to his community receives the honor. We know Mike Evans for always giving back to the communities in Tampa and his hometown of Galveston, Texas. Mike Evans even has a foundation that supports students and families all year round called 'The Mike Evans Family Foundation'. It raises money for victims of domestic crimes and buys Christmas gifts for the children. 
"It's an honor to be recognized with the very best in the league for the impact that we make in our communities," said Mike. "I'm blessed to play football for a living, but the true value of our work comes in how we uplift those in need of support. To be nominated three years in a row, it's extremely humbling." 
ADVERTISEMENT
Article continues below this ad
Mike Evans deserves the nomination for all the good deeds he does for the community.