"He's Like A Bill Belichick"- Analyst Has High Praise For Another NFL Coach
Published 06/17/2020, 8:55 AM EDT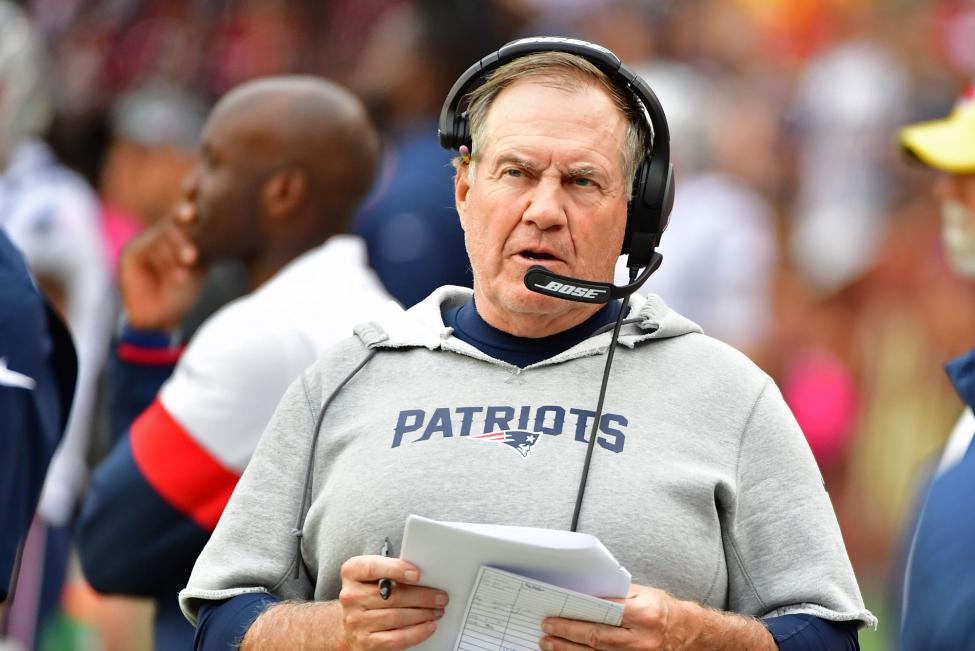 ---
---
NBC Sports analyst
Chris Simms had high praise for 49ers' head coach Kyle Shanahan. Per Adam Schefter, Shanahan was rewarded a six-year contract extension with San Francisco replacing his three remaining years. The contract makes Kyle Shanahan one of the five highest-paid head coaches in the NFL.
ADVERTISEMENT
Article continues below this ad
San Francisco 49ers have flourished under Shanahan's watchful eye becoming on the most lethal offensive tyrants in the league. He took the San Francisco 49ers' to Super Bowl LIV where they began pulling ahead at the beginning of the third quarter. Following heroics from Patrick Mahomes and the 49ers' defense getting shut down, The Kansas City Chiefs would win the chip eventually.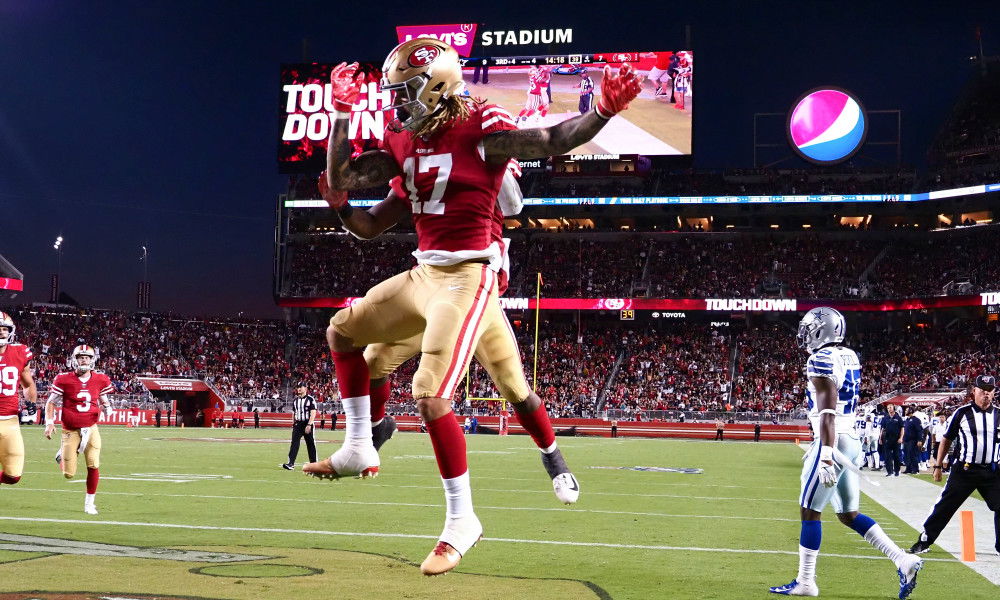 ADVERTISEMENT
Article continues below this ad
Although Shanahan did not produce favorable results in his first two years with the team, it is well documented that a QB problem was the team's downfall. In light of the Jimmy Garoppolo coming to his own with the
49ers
', they became a renewed franchise.
Kyle Shanahan has had many years as an offensive coordinator. The results of his experience are visible on the field. His expertise on offense leads to a Super Bowl appearance for the Atlanta Falcons during his tenure as coordinator.
Chris Simms on Kyle Shanahan: "He's like a Belichick"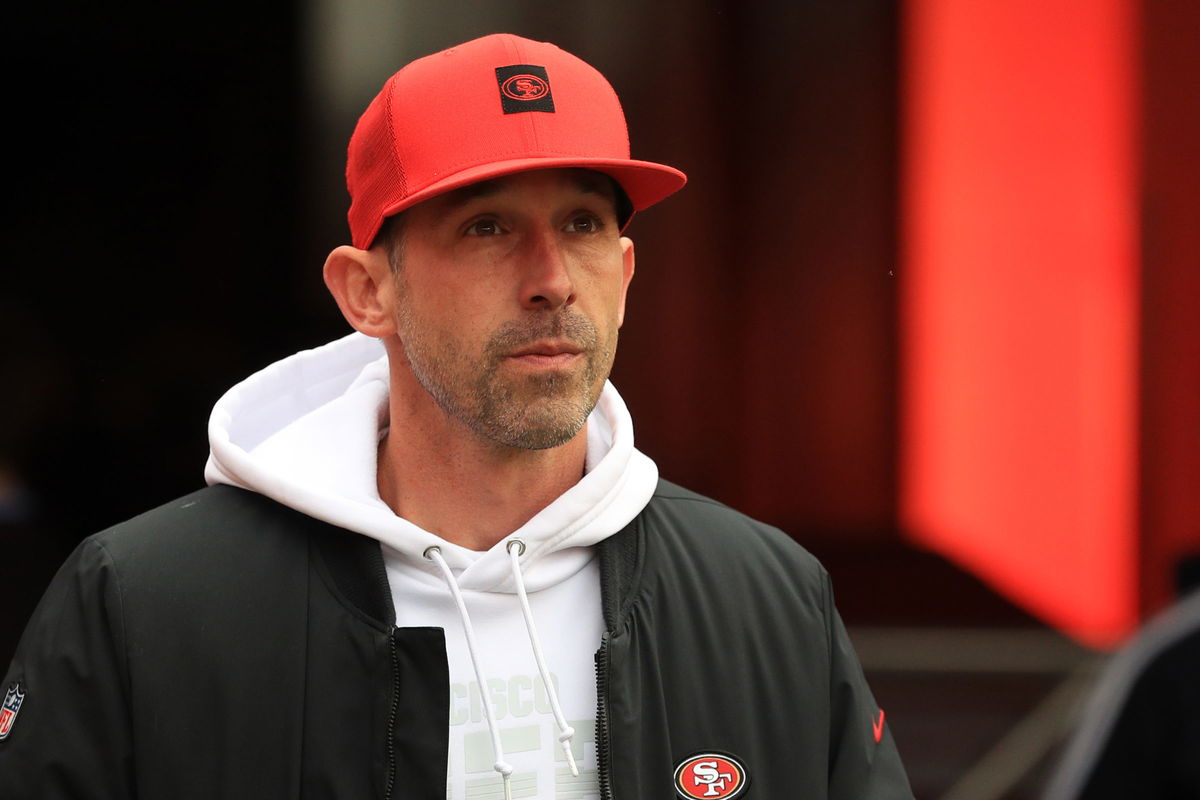 Chris Simms spoke to Mike Florio and shared his views on Kyle Shanahan's influence on the team.
"Even when they went 6-10 and 4-12 the first two years, it was a quarterback issue. I think everybody still saw that 'Whoa, this offense is good.'" How many close games did they lose, and things like that, because of the lack of that quarterback? But they got Jimmy Garoppolo, and a full season of being healthy and everything like that, and I think it truly showed you the potential of Shanahan as the head coach, what his offense could be all about. And we don't even think Jimmy Garoppolo is hitting on all cylinders yet."
ADVERTISEMENT
Article continues below this ad
Simms would go onto compare Shanahan to legendary Patriots coach Bill Belichick who has 6 rings. Belichick is considered the gold standard when it comes to coaching in the league.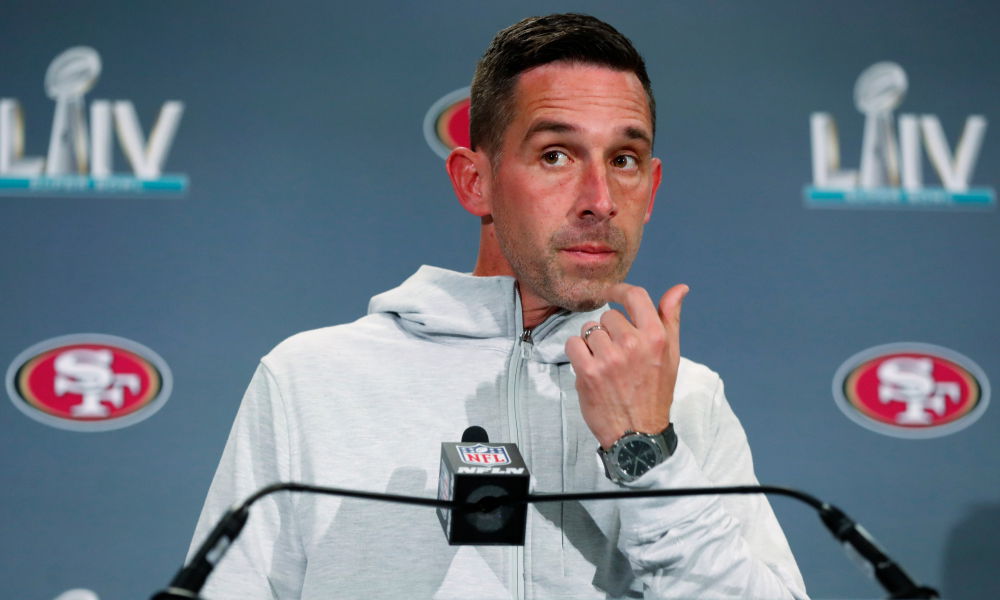 "I think this is the start of an era in San Francisco. I think you found a coach to be a guy that can be the face of your franchise for the next 10, 20 years. That's the kind of talent and mind I think Kyle Shanahan has. … Kyle is cutting edge in all aspects, bringing new ways to train to the football team, and new ways to study. He's cutting edge that way. He's like a (Bill) Belichick, and he's never afraid to learn more football.
ADVERTISEMENT
Article continues below this ad
It remains to be seen whether Kyle Shanahan can live up to the comparison. Not to mention back it up with the required championships. The future of the franchise looks positive under his wing.
More from EssentiallySports on NFL