'He's Made Up His Mind'- Adam Schefter Says No Change in Stance From Aaron Rodgers Regarding Packers Future
Published 05/03/2021, 9:30 AM EDT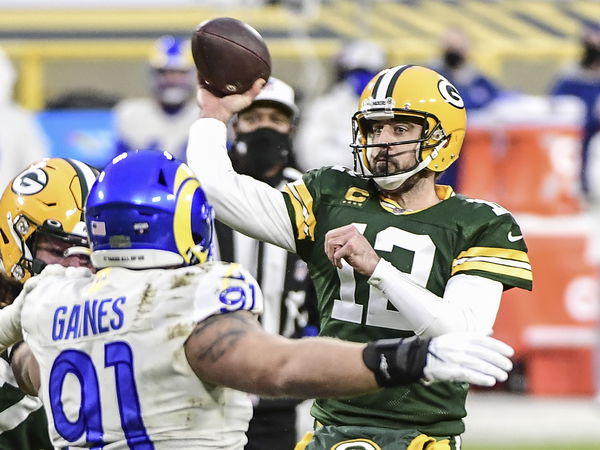 ---
---
Aaron Rodgers described his future after the NFC loss to the Tampa Bay Buccaneers as a "beautiful mystery". But fast forward to May 2021, and the situation is anything but beautiful. 
ADVERTISEMENT
Article continues below this ad
Over the years, the quarterback has become increasingly disenchanted with the franchise's decision-making. So much so that recent reports suggest that Aaron Rodgers is looking to part ways with Green Bay.
The QB has spent the entirety of his NFL career with the franchise and even won them a Super Bowl. The 2020 MVP nearly led his side back to the Super Bowl over the past two seasons, but unfortunately fell short at the final hurdle. 
ADVERTISEMENT
Article continues below this ad
Aaron Rodgers unlikely to budge  
Reports of Aaron Rodgers wanting to leave Green Bay first broke out a few hours before the 2021 NFL Draft kicked off. And now NFL insider Adam Schefter, the man to break the news about Aaron Rodgers, feels that the QB simply doesn't care about what the franchise does anymore. 
"I don't think Aaron Rodgers cares about the Green Bay Packers' picks to be very frank. I think he's made up his mind and he's dug in right now," said Schefter while appearing on NFL Live.
"They could pick whoever they want. But in his mind, I don't think he thinks he's gonna be there this season."
READ MORE: Mel Kiper Jr. Reveals Which Is the Best College Reunion in the 2021 NFL Draft
Schefter, however, did acknowledge that the Green Bay Packers are reluctant to trade their starting QB.
"Now again, we'll see how this shakes out in the coming days and weeks. We've heard the Packers come out and say that they're not going to trade, Aaron Rodgers," he added.
ADVERTISEMENT
Article continues below this ad
Regardless of how things pan out, Schefter said that he believes this is something that's unlikely to resolve anytime soon.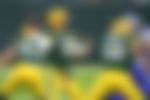 "The people that I've spoken to have said that he said that he's not going to be there. That'll be a decision that he makes. But you heard the Packers General Manager Brian Gutekunst himself say that this has been going on for some time, and it will take more time to solve."
ADVERTISEMENT
Article continues below this ad
As things stand, Aaron Rodgers might have played his last game for the Packers. If the QB is to move on, which franchise do you think would fit perfectly?