"He's Out of the Super Bowl Window": Aaron Rodgers Gets Snubbed Yet Again in Favor of Old Man Tom Brady Owing to Lower Standards of Greatness
Published 09/24/2022, 5:37 PM EDT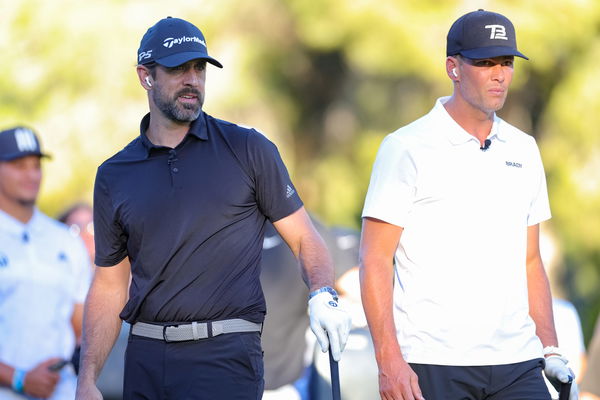 Two of the greatest quarterback not only of this era but on the all-time list are all set to battle it out on Sunday. Building up to the match, a popular NFL analyst Colin Cowherd picks his favorite to win in the Tom Brady vs. Aaron Rodgers Brawl.
The most awaited match in the 3rd week of NFL is now right around the corner. And the excitement is also growing. It is a matchup that holds importance on its own. While talking about the battle between the two great quarterbacks, Colin Cowherd shared his thoughts.
ADVERTISEMENT
Article continues below this ad
On his show, The Herd with Colin Cowherd, the analyst spoke about the two stars, "I think it means a lot more for Aaron, Sunday. I just don't think he's gonna win it."
What Colin Cowherd had to say?
He shared how he feels that at this point, Tom Brady's career is just about adding as many Lombardi trophies. Explaining at such a stage in his playing career stats is not important. Tom already has 7 super bowls. It's 1 more than any franchise has won in their history.
New England Patriots and Pittsburgh Steelers both have 6 rings. While Brady won 6 with the Patriots, he also added another one with the Tampa Bay Buccaneers.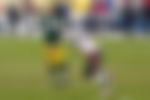 To compare it with Aaron Rodgers' solitary super bowl win in 2011 would be unfair. Rodgers, however, has always been the quarterback praised for his superior arm talent. He has edged past Tom Brady in stats like yards per game, touchdowns per game, and an even lesser interception per game.
But when your opponent has a legacy, as Brady does, the numbers fade. Colin seems to acknowledge this by saying how nobody cared what Michael Jordan was averaging when he was winning championships.
"Now he's out of the Super Bowl window," added Colin for Aaron Rodgers and his Packers squad. He stated that Rodger's legacy would simply be limited to his stats, pretty throws, and opinions.
Aaron Rodgers vs. Tom Brady head-to-head
ADVERTISEMENT
Article continues below this ad
Tom Brady and Aaron Rodgers have come face to face 4 times in the regular season, where Tom Brady has managed to go 3-1 up against his counterpart. More importantly, since moving to the NFC for Tampa Bay Buccaneers, Brady has won 2 out of their 2 matches. Outside the regular season, the teams played the NFC conference final in the 2020-21 season. That was the season Tom Brady went on to add a 7th super bowl title to his name. This Sunday, the Tampa Bay Buccaneers are going to host the Green Bay Packers in Florida. Both teams are struggling with their receiving corps. Green Bay is starring considerably young wideouts.
ADVERTISEMENT
Article continues below this ad
While Tampa will be without Chris Godwin (injury) and Mike Evans (suspension). The pressure will be on the teams to produce defensively. It will be exciting to see Green Bay, who ranks 6th in rushing yards per game, go against the 9th-rank run defense of Tampa Bay. Rodgers must be hoping to at least get one over Brady, but he would really need to come up with something spectacular.
Watch This Story: Aaron Rodgers once narrated a painful college memory that introduced him to the haters he would face for all his life
Edited By: Deepika Bhaduri