'He's Ready to Play'- Dallas Cowboys OC Kellen Moore Hypes Up Dak Prescott Return
Published 06/04/2021, 5:10 PM EDT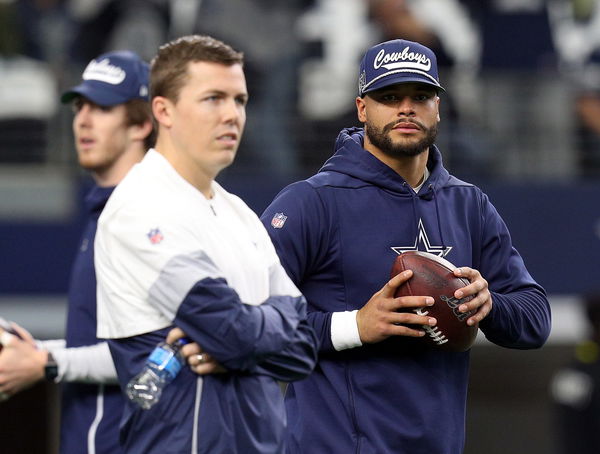 ---
---
The Dallas Cowboys have a lot to look forward to in 2021. After a lackluster showing last season, where the franchise finished with a 6-10 losing record, America's Team is once again looking to chase its elusive 6th ring.
ADVERTISEMENT
Article continues below this ad
A powerhouse of the yesteryears, the franchise has now gone over a quarter of a century without an appearance in the Super Bowl, let alone winning one.
But recent developments have got the Cowboys fan dreaming again. Quarterback Dak Prescott was off to a lightning start last campaign registering at least 450 yards passing yards in 3 games last season.
ADVERTISEMENT
Article continues below this ad
A decent return given that he could only complete 4 games before being stretchered off due to a gruesome knee injury.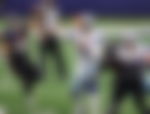 With the quarterback now locked into a new four-year deal, fans can expect many more such memorable performances in the years to come with Prescott fit.
And that day doesn't seem to be too far away.
Dallas Cowboys ready for Dak Prescott return
The Cowboys' star quarterback was recently seen taking part in team drills during their OTAs. And according to offensive coordinator Kellen Moore, the QB is ready to play full contact football once again.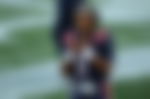 "Really, we're playing ball now," Moore said. "You can ask Dak. He's ready to just go play football. Obviously, if they need to limit him in any regard, they do. But we're playing football. We're playing football like Dak's always played football."
The QB was originally touted to be out for at least four to six months after picking up the injury. After undergoing multiple surgeries, Prescott started rehab sometime around the start of the year.
ADVERTISEMENT
Article continues below this ad
Moore said that he didn't put a timeline on Prescott's return. Instead, he remained cautiously optimistic about the quarterback's road to recovery.
"I never really got into the expectations aspect of it," Moore said. "Obviously, a lot of us have all been through injuries like that, and guys are on different timelines. Dak's been working his tail off. He's done a great job.
He's certainly done a lot out there in OTAs, so we're in a really good place with him. I think he feels really good. Obviously, the process is what it is, and it takes some time."
ADVERTISEMENT
Article continues below this ad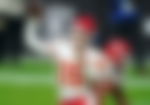 Prescott will be surrounded by elite offensive weapons once he returns. And the Cowboys will be banking on his leadership to make it tick.