"He's really special" – Tyrann Mathieu Compliments Teammate Patrick Mahomes
Published 08/20/2020, 9:08 AM EDT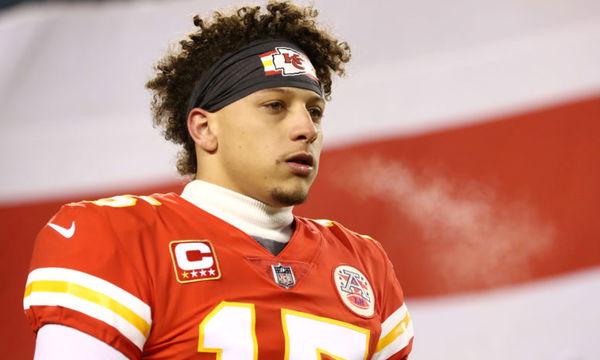 ---
---
If you don't know it yet, Patrick Mahomes is a special, special player. Don't believe it? Then just ask Super Bowl LIV winner and Mahomes' teammate Tyrann Mathieu aka 'The Honey Badger'. Mathieu was part of Kansas City Chiefs' stellar run to the Super Bowl last season.
ADVERTISEMENT
Article continues below this ad
The Chiefs staged a stunning come-from-behind win to down Kyle Shanahan's San Francisco 49ers in Miami. This was the Missouri-based team's first Super Bowl win in the last 50 years having last won it in 1970.
Mahomes was rightfully awarded the Super Bowl LIV MVP Trophy for his heroic efforts in the fourth quarter of that game. He also signed a $450 multi-million worth 10-year contract extension with the Chiefs last month. In doing so, Mahomes stands to make almost $500 million (including bonuses) when the contract ends in 2031. This will make it one of the biggest sporting deals of all time, period.
ADVERTISEMENT
Article continues below this ad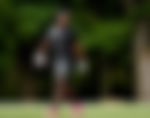 Patrick Mahomes deserved the $500 million contract, says Tyrann Mathieu
After Aaron Rodgers a couple of weeks ago, Kansas City Chiefs' Safety Tyrann Mathieu was the guest this week on 10 Questions with Kyle Brandt. The NFL veteran spoke about a host of things ranging from winning the Super Bowl to playing alongside the dynamic Patrick Mahomes. When questioned about Mahomes' mammoth contract, here's what Mathieu replied:
ADVERTISEMENT
Article continues below this ad
"I mean, especially for Patrick Mahomes, I was so happy for him and his family, you know, first and foremost. I think whatever deal he signed, the only way to justify it was to give him that kind of money. I think he's that kind of player. He's really special, you know, outside of the really wild plays he makes, I think he's really somebody his teammates can count on, you know, day to day."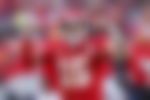 "I was happy for him, I was excited for him. Obviously for me too man, to play with a quarterback like that for years to come, it doesn't happen often, so hopefully we can make the most of it," Mathieu said about Mahomes on the podcast.
ADVERTISEMENT
Article continues below this ad
Without a doubt, Pat Mahomes is a generational talent of epic proportions. The California-born athlete cemented his top-five status in the league over the last two years. An NFL MVP award win in 2018 followed by a standout performance to bag the Super Bowl LIV award in 2019 means Patrick Mahomes is now a top-three quarterback in the NFL. Can the Texas Tech graduate celebrate the signing of his extension with another Super Bowl ring in 2020? When it comes to Mahomes, it's best to 'never say never'.