"He's Still Sitting on 11 wins,"- Analyst Defends Pittsburgh Steelers Coach Mike Tomlin
Published 12/24/2020, 12:16 PM EST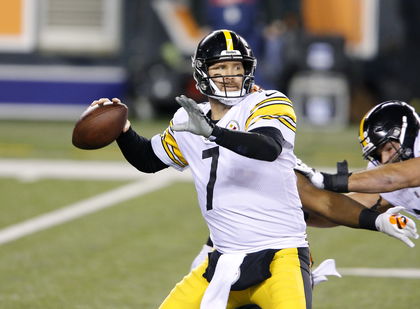 ---
---
The Pittsburgh Steelers went up against the Cincinnati Bengals and what should have been an easy win. The Bengals beat the Steelers badly, with a total margin of 10 points- 27-17. This is the third game in a row that the Steelers have lost after they won 11 games consecutively. Since their offense is weak, Bengals saw their opening to score, and took advantage of the opportunity.
ADVERTISEMENT
Article continues below this ad
Until three weeks ago, the Steelers were the ruling team. They were at the very top in the AFC. But now, from the top, they can merely become wild cards. It's going to be tough for them, because the next few matches that have been lined up for them are tough competitions- the Clevelands and the Indianapolis Colts.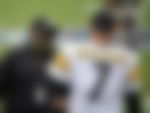 This loss was largely caused by the Steelers' turnovers. Moreover, Ben Roethlisberger struggled constantly, at times even failing to find his own team receiver. The Steeler offence line was there, but still was very much non-existent. Even after an 84 yards rush made by Benny Snell, the Steelers failed to rush for 100 yards as a team for the seventh time in its last eight games.
ADVERTISEMENT
Article continues below this ad
The Steelers have not a 100 yards rush since Week 16.
Kellerman defends Pittsburgh Steelers coach
Max Kellerman, co-host of the show 'First Take' on ESPN, shed an analytical viewpoint on the show whether coach Mike Tomlin is to blame for the losses.
"The point is that attitude is the reason that he's able to go eight and eight without a quarterback last year that attitude serves him well," he said.
"As someone analyzing the situation, I don't have to have that attitude. As an analyst, observing it, you know, impartially, objectively- he needs that to give him the juice to get things done that are improbable,"
remarked
Kellerman.
According to Kellerman, Tomlin isn't to be blamed because no matter what, his decisions, his attitude, his strategy is what helped the Steelers get 11-wins. He compared the situation the team was in, and how much they have changed since then.
"They were undefeated. They had a soft schedule. There's no two ways about it. They had close wins. When they had tough games, they got to the rough part of their schedule. Understand, when they were forced to take a week four by, they were supposed to have an enormous advantage.
"Hosting a divisional rival on a short week at home right statistically, that's a big advantage they had to give it up. So now they're supposed to have a mini buy later in the season. They have to give that up to both times because of COVID, neither time because of anything to do with them," said the analyst.
The schedule got the best of the Steelers
Kellerman concluded that the only thing the Steelers can blame is the tough schedule.
ADVERTISEMENT
Article continues below this ad
"So now they play three games in 13 days, just when the schedule gets tough. You know what I see, I see in 38-year-old quarterback. You're right, there's no deep threat, really. Until for some weird reason the end of the game, when they didn't know it needs to go deep, and he throws into multiple coverage, right?
"But the point is he has a 38-year-old quarterback who can't throw the ball deep. He doesn't have an offensive line that can block for the run he has an injured defense, that, as a result, is playing not as well as they did. And a tired team just as the schedule got tough like those things are all true, he's still sitting on 11 wins," said Kellerman.
The schedule got the best of the Steelers, and they have lost three games straight. Now they are up against some really strong teams. The next few matches will be do-or-die for them.
ADVERTISEMENT
Article continues below this ad