'He's the New Age Chris Johnson': 49ers Star Trent Williams Heaps Praise on Raheem Mostert
Published 03/16/2022, 6:30 PM EDT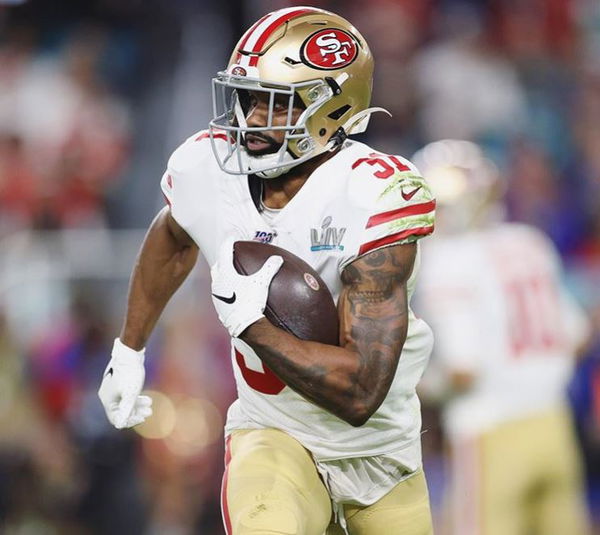 NFL franchise San Francisco 49ers offensive tackle Trent Williams recently was unabashed in his support for running back Raheem Mostert in the league. The player hasn't been very active on the football field in recent seasons, but Williams continues to have faith in Mostert. The reason why Mostert hasn't been as famous as earlier is because he couldn't play because of his injuries.
The Niners RB did have an infamous breakout season with the team but has not been able to consistently play for the team. But it seems the Niners OT Williams has confidence in his teammate's ability despite a torrid 3 years in San Francisco.
ADVERTISEMENT
Article continues below this ad
The Running Back believes that Mostert is one of the fastest players in the league. The broadcaster compares his ridiculous abilities with former Titans RB Chris Johnson.
During his appearance on the 'I Am Athlete' podcast while talking about the Niners RB, he states, "I like Raheem Mostert, man. I know a lot of people might not think that, but to me, he's the new age Chris Johnson … Look him up. Ain't nobody in the NFL had a faster ball carrier mph than Raheem in the last two years." Williams was so confident about his teammate that he even believes that Chiefs WR Tyreek Hill isn't as quick and agile as Mostert.
Is Williams' faith in Raheem Mostert valid?
The 29-year-old RB will be one of the players to watch out for during free agency. While being injured, Mostert never had a consistent run of football games in the Niners jersey. During his 6 seasons with the franchise, he did carry the ball 337 times for 1,946 total yards. He did end up recording 16 touchdowns to show for his output.
ADVERTISEMENT
Article continues below this ad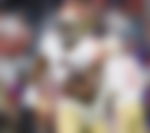 While the free agency will be a lucrative option, the Niners are also considering bringing him back for 2022. The decision might be surprising despite the emergence of RB Elijah Mitchell. The rookie had a breakthrough season in 2021 and would be a challenging player in Mostert's position. There are big decisions to be made by the franchise as retaining someone like Mostert has its risk and reward.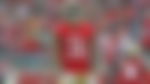 ADVERTISEMENT
Article continues below this ad
It seems the options are aplenty for Mostert, and in the form of 9-time Pro Bowler Williams, he has a supporter within the roster. While staying in San Francisco is a safe bet, Mostert will be looking to test the water of free agency.
Watch This Story: Colin Kaepernick says he has been working out for a potential NFL return after a five-year absence