"Hi Girls, Don't Be Sexist in Your Planet": Pat McAfee Has a Message for Aliens Watching His Show
Published 05/20/2022, 6:53 PM EDT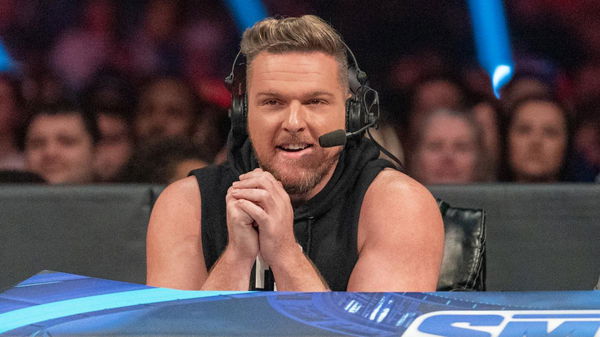 For the past few days, the US government has been busy hearing public testimonials from the top military officials regarding UFOs, aliens, and their influence over the Earth. The move comes after 50 years of uttermost secrecy. Meanwhile, Pat McAfee found this as an opportunity to fuel his show with some UFO content. His remarks went on to the extent that he even conveyed a special message for all the aliens watching his show.
The former Colts star was hosting several congressmen on his Pat McAfee show. The one that caught everyone's attention was his interaction with Mike Gallagher. The congressman gave his insights and information about the official UFO hearings. Meanwhile, the former linebacker AJ Hawk asked some serious yet funny questions to Gallagher.
ADVERTISEMENT
Article continues below this ad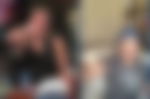 "Mike first off, who the hell was in charge of putting up those drawings supposedly of humans that we sent to the aliens? And also are there can you confirm there is actually alien life forms sort of right patt Air Force Base in Ohio I used to take field trips there in school," he asked.
The congressman made a diplomatic answer to the question and cited an example of a movie. Gallagher even escalated his predictions to such an extent that he said aliens might be watching McAfee's show live.
"I assume the signal that we're on now is Powerful and so it's possible the Pat McAfee show is being beamed into you know other galaxies and far away."
The former Punter couldn't resist his wit and started passing funny messages to those "hypothetical" beings in hope that they might be watching him. "How are you doing? I've been fu**ing keeping an eye on you guys. Hi girls, don't be sexist on your planet," McAfee said.
When Pat McAfee and other NFL stars shared similar thoughts on UFOs
A few months ago, McAfee confessed that he saw a UFO in mid-air. Even though it looked like a moon, he was adamant about his instincts. He claimed that it was not a moon or any other planet; rather, it was an unidentified object roving in the air.
Similarly, Aaron Rodgers on his appearance at the McAfee show revealed that he saw a UFO back in 2005. "I saw an unidentified flying object in the sky in New Jersey in 2005. It was a large orange, left-to-right-moving object," he said.
ADVERTISEMENT
Article continues below this ad
Joining the league with Rodgers, Browns' QB baker Mayfield affirmed his experience seeing a similar object in the sky.
"Almost 100%, Em and I just saw a UFO drop straight out of the sky on our way home from dinner… we stopped and looked at each other and asked if either of us saw it… a Very bright ball of light going straight down out of the sky towards Lake Travis. Anybody else witnesses this?" Mayfield wrote on Twitter.
ADVERTISEMENT
Article continues below this ad
In the coming days, it will be interesting to see how McAfee responds to the updates from the public hearings.
Watch This Story – Tom Brady Spills His Secret to Stay Healthy; Shares 6 Simple Steps
Edited By: Deepika Bhaduri