HILARIOUS! LA Rams WR Cooper Kupp's Father Has Been Warned To Not Use His Son In His Fantasy Draft
Published 11/19/2021, 3:50 PM EST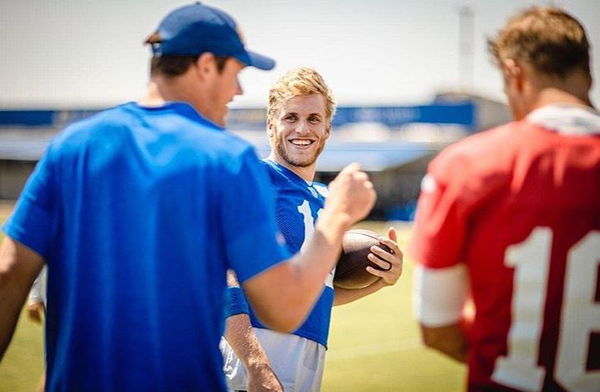 ---
---
Players around the world often get hated because of the growing popularity of fantasy sports. If a fantasy player picks a player and he doesn't perform, more often than not, you can see the fantasy player abusing his pick. While this is unfortunately normal, a recent role reversal has left the NFL community in splits. Los Angeles Rams Wide Receiver's father Craig Kupp was recently forced by his friends to not pick his son in the fantasy draft.
ADVERTISEMENT
Article continues below this ad
Craig Kupp reveals that his friends have "already warned" him
ADVERTISEMENT
Article continues below this ad
On the field and in fantasy football, Kupp is a scoring monster. Despite the Rams' dismal effort against Tennessee on Sunday night, Kupp had 11 catches for 95 yards. He has 74 receptions for 1,019 yards and ten touchdowns on the season, making him only the second player in Super Bowl history to have at least 1,000 yards receiving and ten touchdowns in the first nine games. Jerry Rice, widely regarded as the greatest receiver of all time, is the only other player to have done so.
When a player is as prolific as Cooper, it's normal for people to pick him for fantasy football. More so, if the player in question is his own son. Despite that, Craig Kupp was warned by his fans to not use him as it almost feels like a cheat code to them. "They've already warned me," Craig Kupp said with a laugh. He then added – "They're not just going let me draft Cooper. Those days are over. They say I'm riding him for every win that I've got."
Cooper Kupp reacts to his dad's fantasy football adventures
ADVERTISEMENT
Article continues below this ad
Cooper Kupp recently was asked about his dad's exploits using him in his fantasy team. He as expected, took his dad's side and believed that free will should be practiced everywhere.
"I was actually kind of disappointed to hear about this because we pride ourselves on being competitive," Kupp said. "For my dad to take advantage and not allow this to be something… a draft's a draft. Just let it play out. And my brothers are in the draft, too, so I don't know why my dad gets dibs."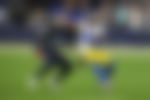 Poor Craig! 🙁
ADVERTISEMENT
Article continues below this ad