Hilarious Memes and Remarks Flood Twitter as Lebron James' Harsh Comments on Jerry Jones' Leaked 1957 Photo Sparks Uproar
Published 12/01/2022, 4:58 PM EST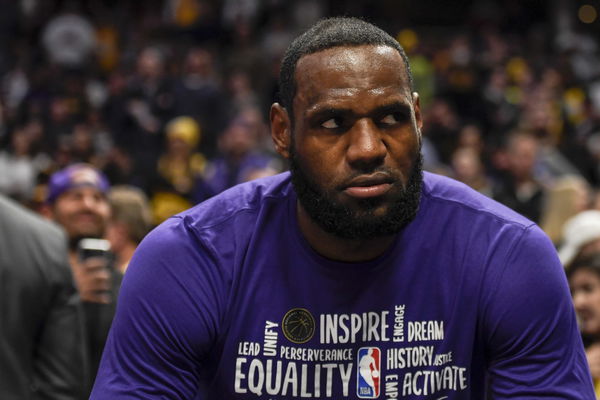 Just when Jerry Jones thought that the controversies had ceased, a new one struck the Dallas Cowboys owner. And this time it's not anyone from the NFL world poking. It's NBA legend and Los Angeles Lakers' main man, LeBron James. He shocked the sporting world after his press conference remarks about Jones' recently viral desegregation photo.
Dallas Cowboys owner Jerry Jones was in the middle of some fresh controversy this week when a 1957 picture of Jerry made headlines. 15-year-old Jerry was in a crowd of people fighting for the exclusion of black students in Arkansas' Little Rock High School. However, Jerry wasn't the only one in trouble. Last month LeBron's former teammate and Brooklyn Nets star Kyrie Irving also made the news.
ADVERTISEMENT
Article continues below this ad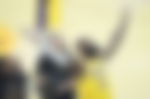 LeBron James gets questions from the media that don't just surround basketball. Due to his massive influence and following, the Lakers' small guard has to give his views on a variety of off-court situations.
LeBron James has had to answer questions about the NFL before
He had to defend Kyrie Irving when the latter encouraged anti-Semitic sentiments and ended up being suspended for 5 games. However, Bron was surprised that no one from the media questioned him about Jerry Jones' desegregation scandal. And the Internet had a mixed reaction to LeBron stirring the pot of controversy.
Lebron as much as he can't stand jerry Jones has always been a cowboys fan. He says it a lot. Plus he is asked cowboys questions all the time. Since Jones picture went up not one cowboys question in weeks. Funny how that works. He is just showing how the media is bias. pic.twitter.com/EtZmQaKmzM

— Gantzishome AKA CHAINSAW HOMBRE 🇩🇴 (@gantzishome) December 1, 2022
Kyrie is definitely in the wrong with the shit he pulled. That said, LeBron is 100% right here. Kyrie and his bullshit was front and center in sports media for like 2 weeks where this Jerry Jones photo thing has been a blip at most. Keep the same energy. https://t.co/A7hrzq1pxG

— Dean Woodward (@TheDeanWoodward) December 1, 2022
Lebron is asked about a host of things from the activities in China and other sports. Yet silence about Jerry Jones when most now he was a huge former fan

— Sunshine (@Wisdom_98) December 1, 2022
For all those who are saying it doesn't make sense for the media to ask LeBron about this, keep in mind he grew up as a Cowboys fan and recently said he no longer supports the Cowboys because of Jerry Jones' response to Colin Kaepernick's protest. LeBron is spot on. https://t.co/t8rEEMfgc7

— Jemele Hill (@jemelehill) December 1, 2022
Y'all talking more about Lebron's statements than actually talking about Jerry Jones

— jordan. (@banksypotter) December 1, 2022
Some thought that the 4x NBA Champion was right to stick up for his community and for his former ring-winning teammate. Kyrie had to answer a myriad of questions surrounding his actions.
While the Dallas Cowboys owner got away with a simple 'I was only curious' justification. And this irked LeBron, and he questioned the media about its hypocrisy surrounding his community.
Jerry Jones was a legit child, in a racially charged environment in the 1950's in the south. Kyrie is a grown man, in the 2020's in NYC. These are apples and fish they are so far apart. I'm a massive LeBron fan but come on dude this is such a reach. You supported cowboys

— Patrick Johnson (@pdjohnson27) December 1, 2022
That Jerry Jones picture has been willfully misinterpreted by everyone who didn't read that WaPo article. And it's incredibly disappointing and disheartening to watch LeBron turn it into a lazy minded whatsboutism with Kyrie.

— 'Nata Edwards (@NataTheScribe) December 1, 2022
ADVERTISEMENT
Article continues below this ad
Rare LeBron W. The fact that that Jerry Jones image is a non story is sort of shocking. It was over 50 years ago. He shouldn't be canceled for it. But Jones has said and done stuff particularly during the Kaep issue that makes you think he still has some of that mentality. https://t.co/JNreJlMqBb

— Marqus (@BlackRice19) December 1, 2022
This is not the first time LeBron James had to answer football-related questions. James also spoke to the media when they asked his opinions on the Colin Kaepernick situation. And Jerry's stand on Colin's matter didn't impress James. Bron stopped supporting the Cowboys, even though they were his favorite team from his childhood.
ADVERTISEMENT
Article continues below this ad
LeBron James and the Lakers are slowly regaining their shape this season after LBJ's recovery from a hip injury. And, Jerry Jones' Dallas Cowboys are still looking for their 6th Super Bowl, and they have been doing that for 26 years. With Dak Prescott's offense and Micah Parson's defense, this might be the year for America's team.
WATCH THIS STORY: Even LeBron James can't handle his excitement watching sensation Justin Jefferson torch up defenses
Edited By: Deepika Bhaduri