'His Arm Is Elastic' — Peyton Manning Values the Throwing Ability of Aaron Rodgers
Published 09/23/2021, 8:00 AM EDT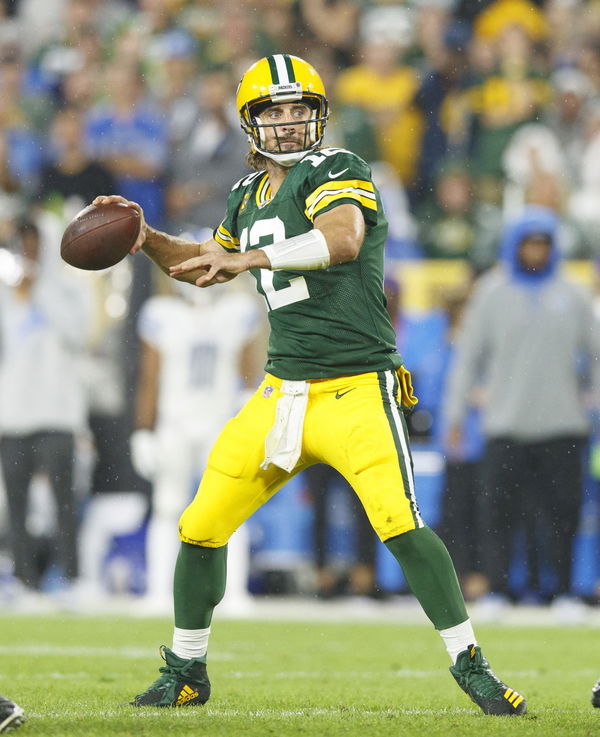 ---
---
Aaron Rodgers showed what he's made of during his clash against the Detroit Lions in the last match of the second game-week. His four touchdown game was widely appreciated among critiques and served as one hell of a comeback after a humiliating defeat in the season opener.
ADVERTISEMENT
Article continues below this ad
Rodgers' performance was so top-notch it couldn't stop Peyton Manning from talking about him. His exceptional spell against the Lions shouted out loud that there is so much football left in him and he looks far from retirement.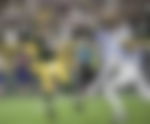 Peyton craves this 'elastic arm'
ADVERTISEMENT
Article continues below this ad
During the Monday night game between the Packers and the Lions, Manning said on ESPN's "Manningcast" that Rodgers has a unique throwing approach which looks easy to do but is certainly noteworthy and difficult to replicate.
Manning explains that back when he was a quarterback, he had to point his feet towards the target before throwing the ball, which is what everyone else does. Though with Rodgers, he can throw the ball while having his feet in any direction or even when he is facing the other side, which is not easy at all.
"His arm is elastic," the NFL legend said. "He can make all those throws. I'm jealous of Aaron Rodgers. I couldn't make those throws."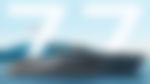 Aaron Rodgers casts a great spell against the Lions
Rodgers defined what an amazing spell looks like against the Lions. His 22 of 27 attempted for 255 yards and four touchdowns helped the Packers seal a definite win in the second week. Although it was the 22-yard touchdown throw by Rodgers during the third quarter that caught the attention of Peyton Manning.
ADVERTISEMENT
Article continues below this ad
The way Rodgers squeezed the ball past a Lions' defender and straight into the hands of the tight end, Robert Tonyan was scintillating. It just showcased the pure class of the veteran quarterback. When Eli jokingly said, "He [Tonyan] had no choice but to catch the ball." Manning, in a curious voice, added that "No, the ball caught him."
ADVERTISEMENT
Article continues below this ad
Although it is just the start of the season and Rodgers has shown two of his extreme sides already. But one thing is for certain that he will never back down, no matter how hostile the situation becomes. His encounter with the 49ers will be the next thing critics and, more importantly, the fans will look forward to; to see if he maintains his form or not.