"His kids live in Miami": Amid Setbacks, Proud Parent Tom Brady Drops Big Hints on a Tearful Exit and a Terrific Destination
Published 01/25/2023, 3:00 PM EST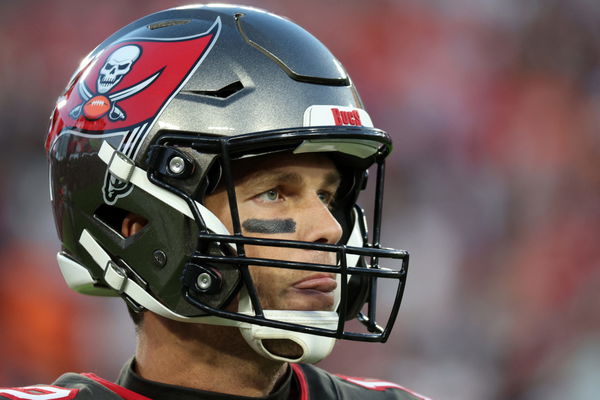 Tom Brady just finished his 23rd season in the NFL this year. While the 7-time Super Bowl champion will not have anything to show for it other than an NFC South division title with the Tampa Bay Buccaneers. They finished the season with a losing record of 8-9. The team won't be a favorite for anything going into next season, and the 45-year-old QB won't be getting any younger.
While there are speculations over a possible retirement for TB12, a return is on the cards. But that return is more likely to be away from Tampa Bay. Multiple teams have been suggested to make a play for the GOAT. Now the player himself seems to be dropping a hint for a potential move away to a suitable destination.
Tom Brady and the Miami connection
ADVERTISEMENT
Article continues below this ad
Someone recently filmed Brady touring the Miami Country Day Private School for his kids. The clip has since gone viral on Twitter with fans speculating hard on his next destination being the Miami Dolphins. While many fans jumped onto the scene to remind everyone that the QB's kids live in the city.
his kids live in Miami. Idk how many times we have to go through this.

— Jordan Moore (@iJordanMoore) January 25, 2023
There was definite interest from the Fins last year. Sean Payton and Brady were both parts of the franchise before the team's former HC Brian Flores' lawsuit torched the entire plan. For some people around the league, his kids are actually a factor which could come in favor of a move to the Dolphins.
Even Colin Cowherd has suggested TB12 to evaluate reigniting his interest.
Pairing up with Mike McDaniel could seem tempting for Brady. He would have weapons like Tyreek Hill and Jaylen Waddle at his disposal. Giving him a great shot at success during the final few seasons of his career.
"If he wants to keep playing football and give himself a shot at winning one and give himself a situation where he would be set up personally in a way that pleases him, he would go to the Miami Dolphins,"

– Rich Eisen on Tom Brady pic.twitter.com/xUy1YmxYqi

— Dolphin Nation (@Dolphin_Nation) January 24, 2023
While many fans are against bringing in an aging QB, this fan has an answer for them all.
The Dolphins still have Tua Tagovailoa. He was impressive with his performances on the field, however, his injury record remains a major concern going forward. He is currently on a rookie deal, so maybe it won't be the worst idea to bring in someone like Brady to steady the ship for a season or two.
ADVERTISEMENT
Article continues below this ad
What are Brady's other options?
Dolphins are not the only team the player could go to. The Las Vegas Raiders are also considered to be a possible landing spot for the 45-year-old. There, he would be reunited with his OC from the New England Patriots days, Josh McDaniels.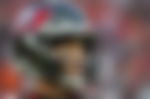 ADVERTISEMENT
Article continues below this ad
The other most likely option for the player seems to finally hang up his boots. Whatever he decides is best for him, he has made it clear that he would take his time.
watch this story: Truth vs hype: Will Tom Brady join the Dolphins in 2023?