"[His Signing Makes New England Patriots] a Realistic Super Bowl Contender" – Analyst Predicts How Cam Newton Will Affect Bill Belichick's Side
Published 06/29/2020, 12:18 PM EDT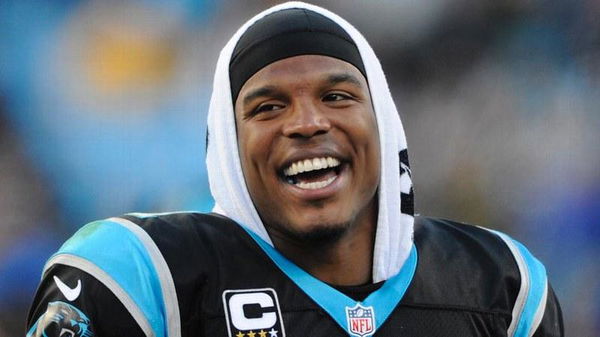 ---
---
Former Carolina Panthers quarterback, Cam Newton, has become the talk of the town after having reportedly signed a year-long deal with the New England Patriots. The Panthers released Newton in March after being unable to find a trade for him. A shoulder injury in 2018 and a foot injury in 2019 led to a downfall in the 3-times Pro Bowler's performance. Consequently, he was released with a year remaining in his contract with Carolina. But now, there seems to be some light at the end of the tunnel. And with New England's offerings and Cam's skills, analysts say Newton could make it to another Super Bowl.
ADVERTISEMENT
Article continues below this ad
This news is very exciting, despite previous predictions about how Cam Newton would make a good fit for the Patriots. Newton is brilliantly talented with way too many accolades to speak for him. In 2010, he won the Heisman Trophy, and in 2011 he won the NFL Rookie of the Year Award. He's also an All-Pro and 2015's NFL Most Valuable Player.
Reactions to Cam Newton signing with the Patriots
ADVERTISEMENT
Article continues below this ad
The 31-year-old still has a lot left in him. It was only because of his injuries that Newton wasn't at the top of his game in the past. He thus seems to be making the most of it by signing this deal with the Patriots. Analyst Adam Schefter said,
"Cam Newton [has come] to the realization that he's not gonna be a $30 million a year quarterback, the way many people view him to be… 'Okay, what's the best situation being that I'm not going to get the type of contract that I want.' And inevitably, [he] and the Patriots started talking."
ADVERTISEMENT
Article continues below this ad
This deal is brilliant for New England as they now have 3 not-so-expensive quarterbacks on their roster. "They're paying Brian Hoyer a million dollars, you pay Cam Newton roughly a couple million dollars, you've Jarrett Stidham on a rookie deal… [And] the Dallas Cowboys just signed Dak Prescott to a franchise tender of $31.4 million," added Schefter.
Tim Hasselbeck believes this move is "the best fit for the player and the best fit for the team... If [Cam] is healthy, he certainly would help the New England Patriots." Hasselbeck further said that "because of New England's patience, they end up getting Cam at a really reasonable price."
ADVERTISEMENT
Article continues below this ad
Former cornerback Domonique Foxworth said, "you put Cam behind that offensive line, with some smart coaching and defense, all of a sudden you become a realistic Super Bowl contender". This, however, comes with the caveat that he is healthy throughout the season.
Whether he'll lead New England to the Super Bowl or not is something we'll know soon. But this move is truly something worth looking forward to.