Hollywood Superstar Reveals She is Aaron Rodgers' Biggest Fan
Published 02/21/2021, 10:20 AM EST
---
---
Aaron Rodgers is still one of the best players in the NFL. At age 36, Rodgers showed his elite skill, leading the Green Bay Packers to the best record in the NFC.
ADVERTISEMENT
Article continues below this ad
Rodgers helped the Packers reach the NFC championship game. While they were ousted by eventual Super Bowl winners Tampa Bay Buccaneers, Rodgers' contribution to the franchise is still key.
Hollywood superstar Jodie Foster was a recent guest on Jimmy Kimmel Live. She revealed that she is a massive Green Bay Packers fan.
ADVERTISEMENT
Article continues below this ad
More importantly, she emphasized that she is Aaron Rodgers' biggest fan. She spoke very highly of Rodgers and his style of play. Earlier, Rodgers had given Foster a shoutout during his MVP speech.
"He just knows I'm his biggest fan," Foster said. "I'm a big Packers fan. You see, he said, 'My team,' even though he said, 'Off the field.'
"That makes me a Green Bay Packer. People keep saying to me, 'No, Jodie, that does not mean you're part of the team.' But it does mean I'm part of the team."
Aaron Rodgers had a fantastic 2020 NFL season. He led the Packers to a 13-3 record, which allowed them to secure the #1 seed in the NFC.
Because of this, they got a bye from the Wildcard round of the Playoffs. Rodgers and the Packers were able to get past the LA Rams with relative ease, to make their way to the NFC championship game.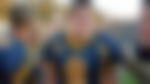 Aaron Rodgers motivated for next season
The Packers entered their draw against the Tampa Bay Buccaneers as the favorites. Given how well he had played during the regular season, analysts expected Rodgers to overcome Tom Brady and the Tampa Bay Buccaneers.
However, the Buccaneers' defense proved too much for the Packers, as Rodgers lost yet another NFC championship game. After the NFC championship game loss, Rodgers set alarm bells off in Green Bay, when he noted that he was unsure of his future with the franchise.
ADVERTISEMENT
Article continues below this ad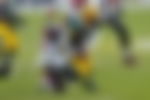 However, he backtracked on those comments a few days later, committing his future with the Packers for the foreseeable future. Rodgers and the Packers will be looking to make another Super Bowl run in the upcoming NFL season.
Can Aaron Rodgers lead the Packers back to the Super Bowl next year? He will be motivated going into the season. Especially after winning the MVP title. But he and the Packers will have a tough road ahead of them to be able to reach the summit once again.
ADVERTISEMENT
Article continues below this ad