Hours After Gisele's Ocean Dip, Queen of Sea Veronika Rajek Posts Pulsating Pic as Single Tom Brady Continues Stormy Silence
Published 01/23/2023, 1:30 PM EST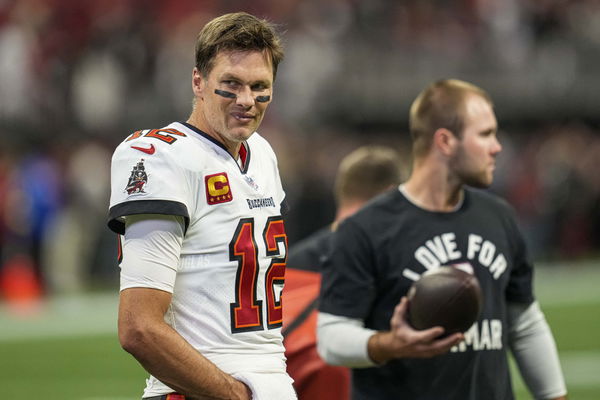 Veronika Rajek is stealing the show after revealing her admiration for Tom Brady. She is a fan favorite and the QBs probable love interest. The Slovakian diva remains a hot topic, but she recently set a higher standard for excellence. After Gisele Bündchen hit the headlines for relaxing in Costa Rica, Rajek shared some lasciviously racy photos of herself relaxing and roller skating along the shoreline.
Tom Brady has a long list of admirers after coming off a divorce. Among them is Veronika Rajek, who is also the people's choice. The Slovakian heartthrob supported TB12 under all circumstances. As the QB1 takes some time to sit back in the offseason, Rajek, who is relaxing by the beach, shared a picture with her followers.
Veronika Rajek is raising the bar
ADVERTISEMENT
Article continues below this ad
While the Slovakian model might have fun around the ocean, she is not giving up on working out. Veronika Rajek loves to remain productive and looks upbeat. She enjoyed a beach day, capping it off by sharing a sizzling image in a bikini. Rajek also revealed on Instagram Stories that she prefers to do morning workouts and rollerblading for cardio.
 

View this post on Instagram

 
Rajek's stunning images came after Gisele Bündchen took a dip on the beaches of Costa Rica. The supermodel seemingly enjoyed a relaxing trip and was with an unknown couple.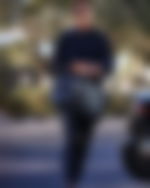 The fans are in awe of Veronika Rajek after the Slovakian model attended one of the Bucs' games against the Saints. Tom Brady pulled off an epic comeback in the matchup. But how did she react after Tampa Bay lost to the Dallas Cowboys?
The Slovakian model had words of inspiration for Tom Brady
Tom Brady and the Tampa Bay Buccaneers came up short when they went against 'America's Team'. After suffering an embarrassing defeat, the fans blamed TB12, whose issues were visible throughout the season. While Veronika Rajek was upset to see Tampa Bay lose, she gave her humble opinion via Instagram Stories.
ADVERTISEMENT
Article continues below this ad
Veronika Rajek, suposta nova namorada de Tom Brady nos stories:

"Desculpe, mas um cara não consegue jogar por todos em campo. TB, você fez o seu melhor como sempre. Mas uma peça do quebra-cabeça não o faz completo" pic.twitter.com/V7XVSmywzu

— Danilo Lacalle (@danlacalle) January 17, 2023
The Slovakian model shared her views after the Bucs' Wild Card defeat. She wrote, "I am just sorry but one guy cannot play for everyone on the field. TB you did your best like always. But one piece of puzzle doesn't make a picture."
ADVERTISEMENT
Article continues below this ad
It is yet to be seen if TB12 would be willing to make a comeback and claim what he returned for.
Watch This Story: Tom Brady Went to The Same High School As This Controversial MLB Hall of Famer Who Was Also A 14x All-Star
Edited By: Deepika Bhaduri