Houston Texans Reportedly Looking For A Way To Get Rid Of Former NFL Pro Bowler Deshaun Watson
Published 10/07/2021, 7:15 AM EDT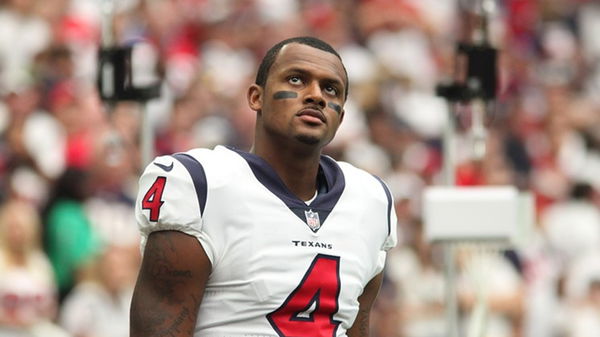 ---
---
The 2021 NFL season is more than just underway. With four weeks gone, certain teams have emerged as favorites to go all the way. Unfortunately, Houston Texans aren't one of them. The AFC South representatives have had a miserable start to the season, and their quarterback, Deshaun Watson, has looked unimpressive.
ADVERTISEMENT
Article continues below this ad
Deshaun Watson might be on his way out of Houston Texans
ADVERTISEMENT
Article continues below this ad
Although Deshaun Watson is no longer the #1 QB, there isn't much speculation about his future. The Gainesville, Georgia native played three seasons for the Texans, after which certain external and internal factors led to him being sidelined. In 2021, the Texans signed Tyrod Taylor and rookie quarterback Davis Mills, effectively sidelining Watson.
While Davis Mills hasn't shown his full potential, there are already rumors of Cam Newton being a potential replacement. But what will happen to Deshaun Watson? Will he stick around in Houston, or will he ply his trade elsewhere? Are the Texans holding onto him as backup, or are they waiting to trade him in order to get a decent pick?
According to Texans CEO Cal McNair, the situation with Deshaun Watson is purely based on trades, and selecting the right time for him to be cut loose. "We'll just wait and see. It's a day-to-day thing. Nick [Caserio] is in charge of that, so we'll see how that works out," he said to Aaron Wilson of Sportstalk790.
At the end, it comes to down to the Texans paying an enormous sum of money to a Pro Bowl quarterback who isn't even playing. According to his contract, Deshaun Watson is owed a $10.54 million salary, and he isn't even on the commissioner's exempt list. This means he has to report for camp, or incur a $50,000 penalty. Is there a situation more confusing than this right now?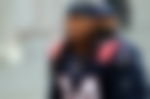 How do the Texans bounce back?
ADVERTISEMENT
Article continues below this ad
It's safe to say Houston Texans are in big trouble. Their recent 40-0 loss to Buffalo Bills was nothing short of an absolute humiliation. And the Bills aren't the strongest team in the AFC Championship either. They have games coming up against the Patriots, the unbeaten Cardinals, the Rams, Jets, 49ers and Seahawks.
In order to bounce back and regain some momentum, they need to solve their quarterback problem. Right now, Davis Mills is probably waiting for the axe to drop on his head, and for Tyrod Taylor to come in. But with Taylor's return inconclusive, they might have to look out of their own 53-man squad.
ADVERTISEMENT
Article continues below this ad
Rumors suggest Cam Newton, but their history suggests even a new quarterback might not solve their problems. Davis Mills threw four interceptions and covered just 87 yards against the Bills. However, the Bills exposed holes in their defence too. In this situation, the Texans will have to adopt a 'defence is the best offence' approach in order to succeed.