"How Can You Betray Tom Brady…": TB12 Fans React to Antonio Brown Firing Massive Shots at 7x Super Bowl Champion After Involvement in Dolphins Tampering Scandal Comes to Light
Published 08/17/2022, 3:10 PM EDT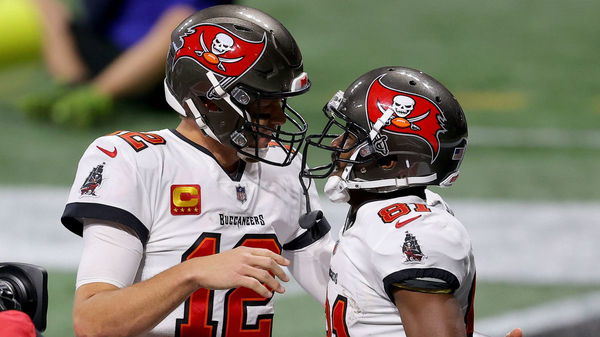 Antonio Brown recently fired shots at Tom Brady. after the latter's name arose in the tampering scandal attempted by the Miami Dolphins. With rumors on the rise, Brady took a short leave from the Bucs camp ahead of that season.
Despite Brady's personal leave, the franchise did nothing, and Brown highlighted the same, claiming the situation would've been different had it been any other player. Antonio Brown tweeted, "Tom Brady manipulate the game gets 14 days go home get his mind rt lol Now u see the difference Put that Sh*t on."
ADVERTISEMENT
Article continues below this ad
Brady's fans were quick to jump in and defend TB12. Many questioned his integrity for speaking against a former teammate and a player who is indirectly responsible for his personal success as well.
You talking about the same guy that let you live in his house? The same guy that vouched for you when no other team wanted you? Look at you now. You won't sniff an NFL locker room again. Sad.

— Ryan Buckley (@ReBucks07) August 17, 2022
tom brady is the greatest QB of all time, you are not the greatest of all time
now you see the difference?

— Nick Romano (@nromano9) August 17, 2022
How are you going to have "Super Bowl Champion" in your bio and turn around and bash the guy who got you that ring??

— Nash (@ImposterNash) August 17, 2022
You going after the man that won a super bowl with you is corny.

— Mikerophone (@MikerophoneNFL) August 17, 2022
Well, TRIED to anyways.

— Abortion = Healthcare (@ReckJason) August 17, 2022
Slight correction: AB can't be trusted to finish out a game. 😂

— RichKeith (@RichKeith11) August 17, 2022
How can you betray @TomBrady after he took you in like a brother embrace you tried to help you revive your career and showed you love on the field threw you the ball and when nobody else wanted you he talked bucs to give you a chance smh he won 7 rings ofc you can't do what he do

— prodigalSon14 (@HoodiePap14) August 17, 2022
Tom Brady's fans brutally trolled Antonio Brown. They reminded Brown of what he did that led to his exit from the Bucs. They made him remember that it's 'TOM BRADY' that we are talking about. Due to it, Brown's statement stood no chance in front of the TB12 stans.
Antonio Brown hinted at a return to the NFL
Antonio Brown has been a free agent since he was released by the Tampa Bay Buccaneers last season. However, recently, he made a statement that hinted at his return to the league.
ADVERTISEMENT
Article continues below this ad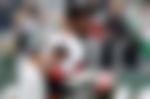 AB called out to Jerry Jones and grabbed his attention. He has made his intentions clear about playing for the Dallas Cowboys.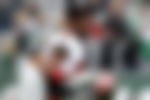 If Brown ultimately ends up with the Cowboys, it would be a blockbuster move. However, the chance of that happening is very minimal. Jerry Jones wants the young players on his team to develop and a move for an aging Brown might not match that line of vision.
ADVERTISEMENT
Article continues below this ad
Watch This Story: Patrick Mahomes' Mother Offers An Insight Into Raising A Future Hall Of Famer, An NFL MVP And Super Bowl Champion, And Then A Notorious TikTok Star
Edited By: Melroy Fernandes