"How Did That Happen in My Life?": Tom Brady Shares His Gratitude on Playing With Mike Evans, Rob Gronkowski and Antonio Brown
Published 12/19/2021, 3:13 PM EST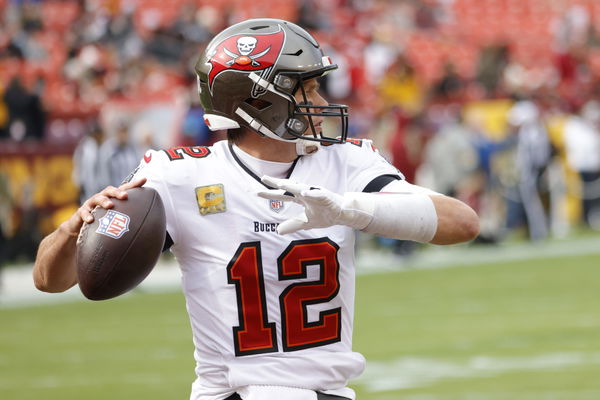 ---
---
Tom Brady is an enigma. For a player with so many accolades, he is as humble as they come and his latest interview is a testament to this claim.
ADVERTISEMENT
Article continues below this ad
Tom Brady reveals how he is grateful to share the dressing room with talented players
ADVERTISEMENT
Article continues below this ad
Tom Brady is arguably the greatest player of all time. The man is greatness personified but despite that, one must not forget he too was once a kid with dreams. He too like us dreamt of playing with the best in the business and thankfully, he could achieve his dreams. In the latest interview of the GOAT, Brady reveals how grateful he is to share the dressing room with the likes of Antonio Brown and Gronkowski.
"When I was a kid, I went out on the street and played with my friends, and I threw the ball to them; you know and they threw the ball to me. And here I am, 44 years old and I'm still playing," said Brady. "And you know, you pinch yourself and you go, I'm throwing the football to Mike Evans. That's crazy. You know, I'm throwing the ball to Chris Godwin and Rob Gronkowski and Antonio. And you just go, "How did that happen in my life?"
Tampa Bay Buccaneers set to play a decisive clash against the New Orleans Saints tonight
Tonight, the Tampa Bay Buccaneers play an important clash against the New Orleans Saints. The match is a high-stakes affair for a simple reason –  if the Bucs win, they in NFC South and secure a playoff spot. With the New Orleans Saints also having dim hopes for a wildcard spot with each passing day, a win tonight will be a great shot in the arm.
Unfortunately for the Saints, they have two main hurdles in front of them. First, the Bucs are almost impenetrable at home. The Buccaneers are 6-0 in six games at Raymond James Stadium, averaging 37.5 points and 438.0 yards per game, both league highs. Since the Packers in 2014, no NFL team has scored more than 37.5 points at home.
ADVERTISEMENT
Article continues below this ad
And lastly, the biggest hurdle comes in the form of Tom Brady. The GOAT as always has been simply sensational. The seven-time Super Bowl champion leads the league in passing attempts (554), completions (378), passing yards (4,134), and passing touchdowns (seven) (36).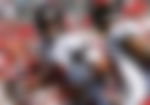 With two big challenges to tackle, hopes look bleak for the Saints. But as they say, never say never. Who do you think will win tonight? Drop-in your predictions!
ADVERTISEMENT
Article continues below this ad