How Do NFL Players Communicate with Coaches? Do Quarterbacks Have Radios in their Helmets?
Published 07/10/2021, 3:58 PM EDT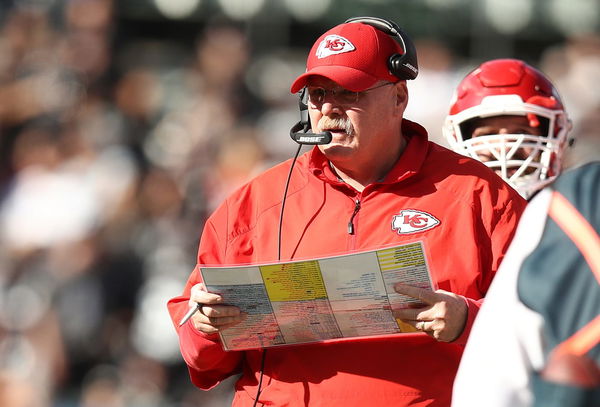 ---
---
If you ask anyone who doesn't watch American football to watch a game with you, chances are that they will have no clue as to what's happening on the field. Unlike sports like soccer and basketball, American football is regulated with a complex set of rules. In addition to that, NFL head coaches develop unique and distinctive plays that are put into action by quarterbacks.
ADVERTISEMENT
Article continues below this ad
That's why the league instituted the use of a radio helmet to allow for limited communication from the sidelines in 1994. But the history of radios in helmets dates back to 1996. Two Ohio inventors, John Campbell and George Sarles, approached Hall of Fame coach Paul Brown of the Cleveland Browns with an interesting idea.
ADVERTISEMENT
Article continues below this ad
The coach would eliminate the delays caused by his utilization of substitute players who ran the plays from the sideline by talking to them through radios inside their helmets.
However, league officials shut down this experiment as soon as they found out about three games into regular season. As per profootballhof, In 1985, Campbell donated the headgear to the Pro Football Hall of Fame.
Fast forward to 2021, and radio helmets are one of the most important gadgets utilised during a football game. But how exactly do quarterbacks and coaches communicate with each other and what are the rules surrounding this exercise? Ready further to find out.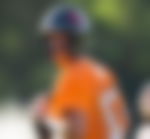 NFL quarterbacks and coaches – A bond like no other
ADVERTISEMENT
Article continues below this ad
From Aaron Rodgers to Tom Brady, top NFL quarterbacks utilise radio helmets in order to call plays. They are in constant contact with their respective head coaches as they await instructions on the football field. But there's a catch.
As per NFL guidelines, players are only allowed to use one-way radios inside their helmet. This means that while coaches can relay orders to the quarterback, the latter cannot respond or contact a coach.
However, the player is permitted to use hand gestures and indicate things to the coach in case he wants an instruction to be repeated. These 'radio helmets' are marked with a green dot so as to make referees aware which player is communicating with a coach.
ADVERTISEMENT
Article continues below this ad