How Green Bay Packers Restructure of Aaron Rodgers' Contract Could Hint at His Future With Franchise
Published 03/23/2021, 8:10 AM EDT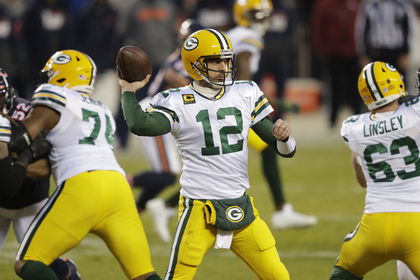 ---
---
The Green Bay Packers were just one win away from making it to the Super Bowl in 2019. The same stood true for 2020 as well. With quarterback Aaron Rodgers, the franchise have consistent; however, they have failed to clear the final hurdle.
ADVERTISEMENT
Article continues below this ad
So it comes as no surprise that the Packers are looking to rework their starting QB's contract. But how they end up reworking it could answer a key question regarding the future of Aaron Rodgers at Lambeau Field.
The future of Aaron Rodgers remains unclear
ADVERTISEMENT
Article continues below this ad
Aaron Rodgers has been a Packer for life. Ever since being drafted by the franchise back in 2005, he has been a mainstay in the franchise's offense.
Adjudged the league MVP last season, retaining Aaron Rodgers obviously takes a toll on the franchise's pockets. Currently, Rodgers comes with a cap hit of $37.5 million for the 2021 season.
That's a pretty big chunk of the $182.5 million available for teams next season. The franchise currently has $3.8 million available in cap space, which has left their hands tied in the free agency market.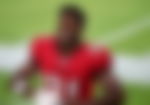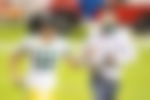 Thus restructuring Rodgers' contract to ease the cap hit makes sense. But how the rejig transpires will offer us a hint about the QB's future at Green Bay, or so NFL analyst Michael Silver chooses to believe.
"One thing that would enable them to free up more cap space is to restructure Aaron Rodgers' contract. They are working on that, but it's a tricky situation because it will also reveal a lot about how they see the future," said Silver while talking to the NFL network.
Silver said that if the Packers were keen on retaining Rodgers for the long-term, then the restructure should ideally have already been done.
"If your attitude is, 'We're all in on Aaron Rodgers and we're just trying to make it happen while he's here,' that restructure should have already been done," he added.
ADVERTISEMENT
Article continues below this ad
The Packers are in a bit of a sticky wicket. The quarterback, now 37, still has 3 years left on his current deal. And the way the deal is restructured will provide a lot of insight into his future in the NFL.
What makes the contract talks even more difficult to navigate are Rodgers' comments after losing last season's NFC Championship Game. The QB had said that his future remains uncertain.
This deal could very well define the franchise for the years to come. Whether they decide to stick with Rodgers or move ahead with rookie Jordan Love, the world will soon find out.
ADVERTISEMENT
Article continues below this ad