"How Is This Not Another Eff*d Up Situation?": Carolina Panthers Signing Baker Mayfield Leaves Cam Newton With No NFL Spots for 2022
Published 07/08/2022, 4:26 AM EDT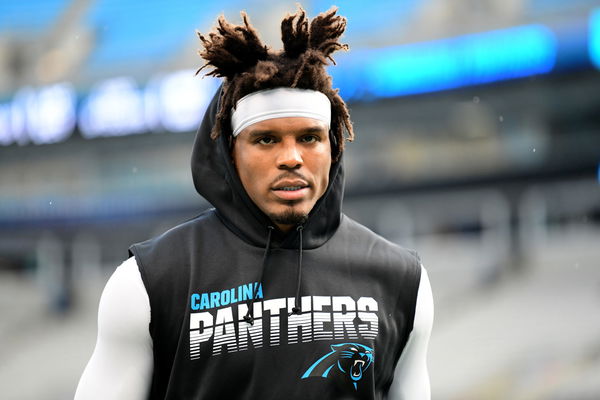 The Carolina Panthers are now in a brand new era. The franchise was in quarterback limbo, but they got out after a headline-grabbing trade. But this raised questions over ex-franchise QB Cam Newton, who has had no franchise spots to date. Shannon Sharpe voices his opinion about the situation.
ADVERTISEMENT
Article continues below this ad
Cam Newton became a free agent after he got his moment in Carolina. Despite his veteran instincts and his time with the Panthers, he now remains a free agent. After the mega Baker Mayfield trade, the franchise may have moved on from him. At this moment, it doesn't seem like the Panthers should be the ones to recruit him.
ADVERTISEMENT
Article continues below this ad
Is Cam Newton canceled?
In Skip and Shannon: UNDISPUTED, Sharpe layout his concerns about the former Panthers QB. Sharpe stated on Thursday that it is unlikely that viewers will see him in an NFL uniform again after last season. He does not find Newton's narrow market odd.
Sharpe mentions, "I definitely believe Cam's time in Carolina is over. He was on Ryan Clark's podcast, and he said that he'd 'entered' into some eff*d-up situations he couldn't succeed in. If he entered those situations, you remember how late he signed with the New England Patriots?"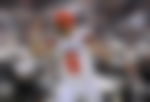 "You remember how late he signed. The season was already going on when he signed with the Carolina Panthers. How is this not another effed-up situation? He said he put himself in those effed-up situations he couldn't succeed in, so how is that any different now?"
Skip Bayless concurred with Sharpe in declaring that Newton doesn't appear to be in line for a fallback position.
What did Carolina Panthers offer Baker Mayfield?
After some offseason drama, the Mayfield-Browns saga is finally over. The quarterback is now off to Carolina for the next phase of his NFL career. According to Ian Rapoport, the Panthers will receive Baker Mayfield from the Browns for a conditional 5th-round draft choice in 2024.
ADVERTISEMENT
Article continues below this ad
According to ESPN, Mayfield's residual wages are split between the Panthers ($4.85 million) and the Browns ($10.5 million). A physical assessment is pending exchange confirmation. However, they did not disclose the amount of the deal.
ADVERTISEMENT
Article continues below this ad
Mayfield could certainly rebound from his rocky tenure with the Browns. On the other hand, Newton does not lack confidence statistically. However, he continues to lack interest from teams. He did, however, most likely lose a big one in the Panthers. Regardless of whatever happens, the Panthers' quarterback room has some quality players on the roster.
Watch This Story: Tom Brady Lists 4 Mental Tricks For Achieving Greatness