How Jacksonville Jaguars Are Slowly Edging Closer To Drafting Trevor Lawrence
Published 09/01/2020, 5:26 PM EDT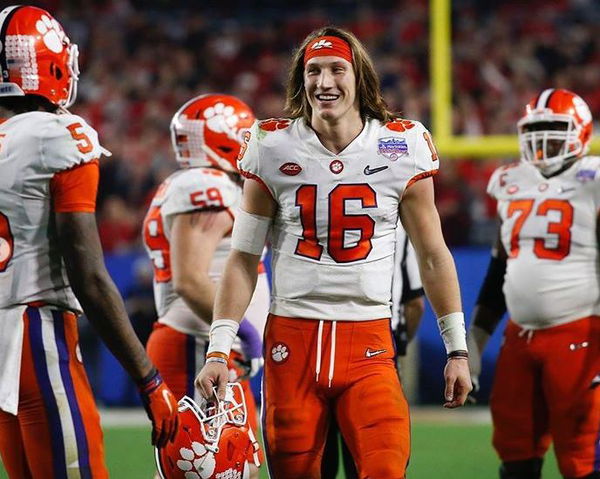 ---
---
20-year old Trevor Lawrence is yet to complete his senior year but is already carving up a reputation for himself. The Knoxville-born athlete has been one of the top quarterback prospects in America for a while now. He garnered widespread attention during his High School days. Lawrence played for Cartersville High School and led the Purple Hurricanes to 41-straight wins during his time there. He graduated High School as a five-star recruit and was chased by a host of Division I colleges.
ADVERTISEMENT
Article continues below this ad
Ultimately, Lawrence declared that he would sign for Clemson Tigers and play under coach Dabo Swinney back in 2016. Fast-forward to 2020 and Lawrence is now being touted as the next number one NFL draft pick.
But what does all this have to do with NFL franchise Jacksonville Jaguars?
ADVERTISEMENT
Article continues below this ad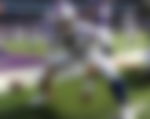 The stage seems set for Jacksonville Jaguars to bring in Trevor Lawrence in 2021
The Jaguars had a forgettable season in 2019. They finished their third season under coach Doug Marrone with a 6-10 record. There were some fine individual displays from the likes of Gardner Minshew, Yannick Ngakoue, Marqise Lee, and Chris Conley. But the 2020 offseason came with a bunch of surprises for squad players and fans alike.
The Jaguars have let some of the biggest names on their roster leave as they set their eyes on probably the 'next big thing' in the form of Trevor Lawrence. Two big stars to part ways with the Jaguars in the last week were, DE Yannick Ngakoue and RB Leonard Fournette. Ngakoue was traded to Minnesota Vikings while Fournette was cut from the roster on August 31, 2020. All these roster moves indicate that the Jags are now prepared to tank the 2020 season in order to draft Lawrence in 2021 as the first-pick. With considerable exits, the Jags have freed up enough salary cap space to accommodate some stars in the future. They serve as Lawrence's supporting cast in Florida. There are also rumors that Jaguars owner, Shahid Khan, could part ways with Marrone and bring in Clemson coach Swinney to help with Lawrence's transition to the NFL.
What lies in store for Lawrence and Swinney in 2021?
Here's what former NFL GM Mike Tannenbaum said on a recent segment of ESPN's Get Up.
"There's a lot of speculation that Dabo Swinney, who's been on the shortlist of multiple head coaching searches, could be a coach that teams want to talk about. This would be the perfect storm and here's why. He's immensely popular in that area of the country and if he can go with Trevor Lawrence right down the road to Jacksonville, with all those picks and cap room, that's the ideal situation."
ADVERTISEMENT
Article continues below this ad
"I know from talking to a number of NFL general managers, they see Dabo in the same mold as Pete Carroll. A high energy guy. Pete Carroll has been a coach in the college and the pros. If Dabo Swinney was going to do it, and that's a big if, this would be the perfect situation…If Swinney would ever go, this would be the perfect storm to do it with, following this season," Tannenbaum said via 247 Sportscasting.
There's no doubt about Lawrence's individual skill. The fact that coach Swinney could join him in Jacksonville is also a delightful prospect for Jags fans. It remains to be seen how the 2020 season pans out for Doug Marrone's boys. Will the swashbuckling Clemson star with hair like a Greek god make his way to Florida in 2021?
ADVERTISEMENT
Article continues below this ad