How Many Athletes Does Tom Brady Have In His Family?
Published 06/18/2022, 5:45 AM EDT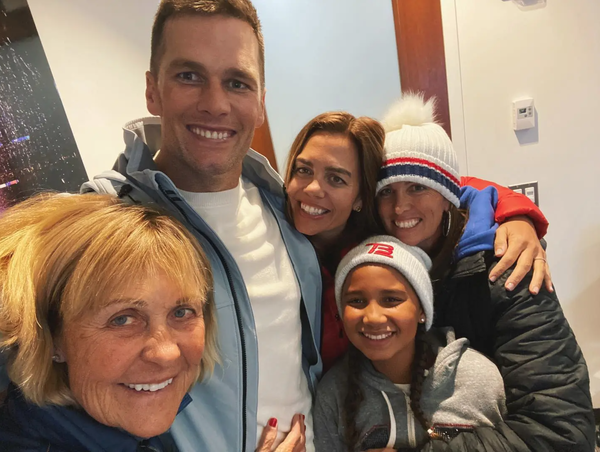 Tom Brady is undoubtedly the greatest player in the NFL's collective history. His competitiveness is fierce, as are his winning strategies. TB12 is still looking to add to his list of accomplishments as he continues writing his legacy. However, Tom isn't the only Brady Bunch member with a sporting background.
Tom Brady is moving into his 23rd season in the NFL, playing his third season with the Tampa Bay Buccaneers. However, if his siblings didn't have an athletic nature, there would be no TB12 today. He excels today as one of the most successful among the others, but his athletic prowess and competitive nature hail from his sisters.
ADVERTISEMENT
Article continues below this ad
As ordinary mortals, Tom Brady was an average kid living with his family in San Mateo, California. He grew up in a household with three sisters, with him being the youngest. Interestingly, Brady's sisters made it look like something endowed them with the gift of athleticism. The Brady sisters also made nationwide headlines.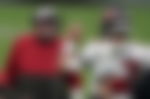 Tom Brady's niece, Maya, is a softball star and a UCLA Bruins standout, playing in the Women's College World Series. Her mother, Tom's eldest sister, Maureen Brady, was an All-American softball pitcher. At 17, she broke into the U.S. Junior Olympics team. As of now, she is a sports instructor and a renowned novelist.
Nancy Brady is a year older than TB12. She is also a proficient softball pitcher. Her skills got her a University of California-Berkley Scholarship. Currently, she is a public health advisor. Brady's middle sibling, Julie, was a soccer star who got a scholarship at St. Mary's. Furthermore, growing up in a household of proficient athletes influenced Brady, who became a globally recognized brand.
Tom Brady contends he isn't the dominant one under the roof
ADVERTISEMENT
Article continues below this ad
Even after seven Super Bowl wins, multiple MVP titles, and hard-hitting statistics, TB12 doesn't consider himself the one. Tom Brady acknowledges his niece Maya, a UCLA Bruins athlete, as the prevalent one in the household. Brady took to Twitter, reacting to a video of UCLA softball. Moreover, in the video, Maya hits a big home run, and Tom acknowledges her as the "most dominant athlete in the Brady family… by far!"
ADVERTISEMENT
Article continues below this ad
Furthermore, during 'The Match,' Tom Brady gave softball a shout-out. He was in conversation with Ernie Johnson while bringing up the sport. TB12 showcases his love for Maya and support for UCLA, saying they have a superb team. He also showcases his intent on watching the entire women's college tournament. 
Watch This Story: Colin Kaepernick Donated His Sneaker Collection in Epic Show Of Kindness to Help the Homeless