How Much Influence Do Matt Lefleur and Andy Reid Have on Patrick Mahomes and Aaron Rodgers' MVP Success
Published 12/18/2020, 2:35 PM EST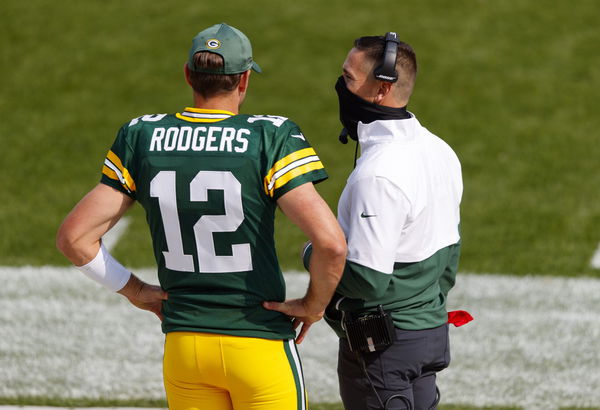 ---
---
Aaron Rodgers and Patrick Mahomes are currently involved in one of the most evenly contested MVP battles. With both QBs putting on MVP-worthy numbers, the race for the title is too close to call.
ADVERTISEMENT
Article continues below this ad
While Rodgers is gunning for a career-high touchdown season, Mahomes is looking to finish the season with over 5,000 passing yards. Both quarterbacks deserve to be MVP's in their own right. But there can only be one.
While a player and their surrounding cast are often credited for MVP success, the role that the coaches play is often undermined. Former Packer and 2-time Pro Bowler, Greg Jennings, opened up about the same.
ADVERTISEMENT
Article continues below this ad
Andy Reid vs Matt LeFleur
Jennings, during a segment of 'The Herd with Colin Cowherd', questioned just how effective Mahomes and Rodgers would be without their Head Coaches.
"You bring up the Head Coaches who are both offensive play-callers. Let's be real, Andy Reid is the mind behind a lot of that (Chiefs play calls).
"And so is Matt LaFleur. So when you pull these two coaches away from these guys, can they still have success with who's ever was backing them up?" said Jennings.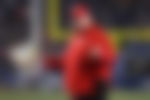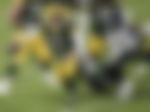 Jennings further highlighted the impact that the Chiefs' Andy Reid has had on the franchise over the years. "You look at Alex Smith and the success Andy Reid was able to have before Pat Mahomes ever took over. They were already built for this," he added.
Reid, who is into his 8th season as Head Coach, has done a tremendous job in making the franchise the juggernaut that it is today.
Drafting in superstars such as Mahomes, Travis Kelce, Tyreek Hill, and Kareem Hunt during his tenure, Reid led the franchise to their second-ever Super Bowl.
Jennings thus hinted that the impact coach Reid has had on the Chiefs, outweighs that of LeFleur, who is only into his second year as the Packers' Head Coach.
A third MVP title for Aaron Rodgers?
Jennings, who played with both Brett Favre and Aaron Rodgers, pointed out that the latter is a battle-hardened veteran. Rodgers has carried the Packers to multiple wins and even a Super Bowl title back in 2010.
ADVERTISEMENT
Article continues below this ad
"Aaron Rodgers even said it. When you take the acronym of MVP, you remove Aaron Rodgers from this Green Bay Packers team. We are not talking about them… This is no slight on Matt Le Fleur.
"But what they have built is tailormade for a guy like Aaron Rodgers, and he has grown accustomed to taking and bearing on that weight and allowing them to still have a successful season," said Jennings.
With the race for MVP being too close to call, whose side are you on?
ADVERTISEMENT
Article continues below this ad