How NFL's Pittsburgh Steelers Beautifully Form The Building Blocks Of Every Story And Character of 'This Is Us'
Published 05/25/2022, 8:30 AM EDT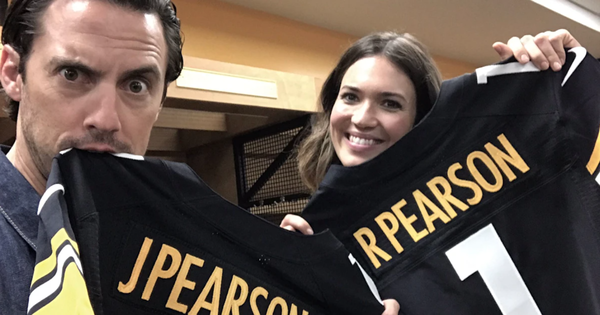 It isn't a common occurrence for a big-budget entertainment project to honor a legendary NFL team like Pittsburgh Steelers. While many TV shows usually maintain low mentions of sports to promote the plot, NBC drama 'This Is Us' takes a unique approach. The plot is set in the city of Pittsburgh and beautifully molds the Steelers as part of their fabric. For all the readers interested in watching the series, a spoiler alert warning is in effect.
While the award-winning series discusses different time frames of the family, it has widely been receiving praise as one of the most beautifully written stories about life, family, love, and grief. It appears to be a way of paying homage to the show's creator Dan Fogelman to Steel City. Apart from certain specialties from the city, the NFL franchise is a close part of their daily lives.
ADVERTISEMENT
Article continues below this ad
Pittsburgh Steelers and the Pearsons go hand-in-hand
During the 6-season running of the series, the important historical moments from the Steelers' history find their places. While Fogelman uses unique ways of putting the historical points, the use of the 'Terrible Towel' in the first scene was a stroke of genius. Another interesting nugget of their love for the Steelers is the nickname 'The Big Three'. It was the nickname for Jack and Rebecca's sons in the pilot episode.
Since the children were born in 1980, it is an attempt to reference the Steelers winning 3 Super Bowl championships by 1980.
The first meeting between both Rebecca and Jack happens during one of the greatest NFL plays touted the 'Immaculate Reception'. The legendary play saw RB Franco Harris catch a deflecting pass from one of the players. He ends up the play by running home for a game-winning touchdown.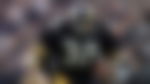 Dan Fogelman brings in the essence of Super Bowl Sunday
ADVERTISEMENT
Article continues below this ad
The series also sees the Pearsons and their tradition of gathering during Super Bowl Sunday to cheer on the Steelers. Some of the best emotional moments from the series are set during the Super Bowl Sunday event. Moments like Kate watching the game with her father's ashes or even Rebecca sharing with her son Kevin details about Jack's final parting gift.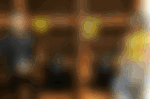 Creator Don Fogelman even concedes, stating, "The Steelers have laid underneath the fabric of the show in a really cool way."
ADVERTISEMENT
Article continues below this ad
It is a must-watch TV series for any Steelers fans, both old and new. It will remind or provide them with an understanding of the special nature of the bond between them and the franchise. The 2022 NFL campaign only further promises to bring both the fans and the organization closer. As a year of changes approaches, fans will get closer to their franchises.
Watch This Story: Colin Kaepernick's Super Bowl Rival, Bengals Legend & Browns Best Ever Amongst The 5 Most Underrated NFL Quarterbacks Of All time
Edited By: Gurjyot Singh Dadial