"I Am Hopeful" – Arizona Cardinals' Larry Fitzgerald Hopes to End Racism
Published 06/07/2020, 4:25 PM EDT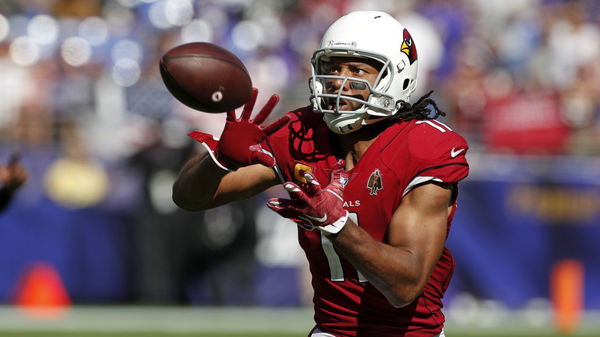 The death of George Floyd reignited the issue of racism in America and a large majority have woken up to the matter. The latest person to speak up is Arizona Cardinals wide receiver Larry Fitzgerald. He recently posted on Instagram, "Even in the midst of the current tragedy, I'm hopeful. We have a tremendous opportunity to ensure that all voices are heard. People of color are asking for radical, meaningful change that eliminate injustice in the legal system. Roots out systemic racism in American society, and where authority protects rather than threatens."
ADVERTISEMENT
Article continues below this ad
For a long time, Larry Fitzgerald maintained his silence, but no longer. He wrote in the New York Times that the events turned Minneapolis, and America on its head. Fitzgerald insisted that in the face of all this, the nation is clearly hurting, and Floyd's death in police custody is another example of the problem.
He confessed that he was never a victim of harassment, but was aware of the matter. Fitzgerald noted that people of color were rarely given the benefit of doubt, unlike white people.
ADVERTISEMENT
Article continues below this ad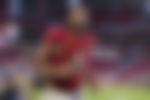 What else did Larry Fitzgerald say?
Fitzgerald also encouraged other people to raise their voices because "monologues rarely result in understanding." He loves Minnesota and often spends time there, when he is not in Arizona. The 36-year old NFL star is a valuable member of the community, so he wanted to see it before speaking.
He concluded, "George Floyd, in your final gasps for breath, we hear you. Breonna Taylor, in your besieged home, we hear you. Ahmaud Arbery, as your footsteps pounded the ground, running for your life, we hear you."
"Victims of violence, poverty and injustice, we hear you. Communities and lives torn apart by riots, we hear you. People of privilege learning a better way, we hear you. Mothers and fathers of every race doing the best you can to teach your children to love and not hate, we hear you. May God give us all ears to hear so that the cries of the unheard are never again compelled to scream in desperation."