"I Can Still Make Plays and Dominate" Sidelined Wide Receiver Looking at a Comeback with New England Patriots
Published 07/13/2020, 4:13 PM EDT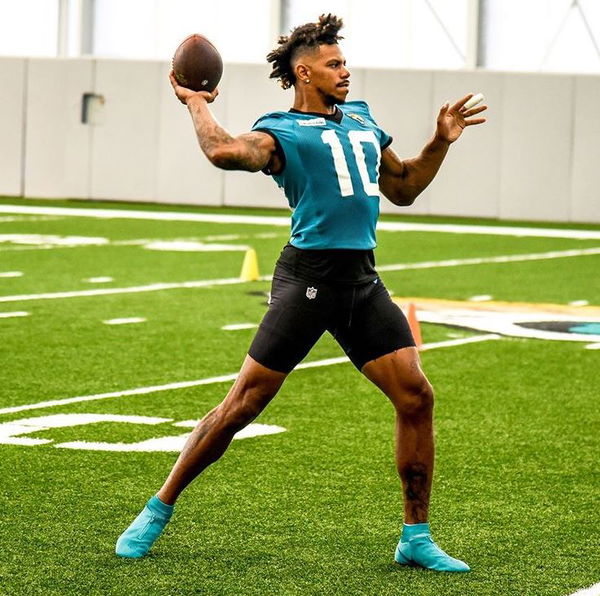 New England Patriots are trying to change the shape of their roster this season. With Cam Newton, Bill Belichick has a potential top-tier quarterback on his roster. That is of course if Cam manages to avoid injury this season. But what are the other areas of concern for the Patriots heading into the 2020 season as they gear up for life after Tom Brady?
Terrelle Pryor, a former WR for NY Jets, is reportedly on his way to New England. The Ohio State-graduate is an NFL veteran but had several injury niggles the last couple of years. His best season as a wideout came in 2016 when he caught 77 receptions for 1,007 yards and four TDs.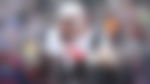 ADVERTISEMENT
Article continues below this ad
Veteran wide receiver – Terrelle Pryor – eyeing NFL return with New England Patriots
In a recent conversation with TMZ Sports, former NY Jets WR Terrelle Pryor spoke about his desire to make an NFL return this season. The now-31-year-old added that he was in talks with New England Patriots over a potential deal that can materialize before preseason begins.
"Those two are very intriguing. Especially Cam. I've been a big fan of him throughout the years … And, obviously, Big Ben, that's my hometown of Pittsburgh, so that's just two teams that I really want to play for."
"I can still play. And, I can still make plays and dominate. I know that. It's just, I've got to have that in my mind. They've got to see that I'm still healthy. That's the only thing that really held me back, even two years ago with the Jets," Pryor said.
ADVERTISEMENT
Article continues below this ad
Pryor last played in the NFL back in 2018 with the NY Jets. He played in six games that season where he made 14 receptions for 235 yards and two TDs. He was released in October that year. Post his short stint with the Jets, Pryor spent some time with Buffalo Bills and Jacksonville Jaguars. However, he did not play for them in the league and was released by the Jaguars in August 2019.
ADVERTISEMENT
Article continues below this ad
The Patriots are undergoing some sort of a transition this season. The departure of Tom Brady signaled the end of an era at the Gilette Stadium. The subsequent arrival of Cam Newton could be the start of a new journey for Bill Belichick and Co. in the NFL. Could Pryor be the next man to join the New England revolution?