"I Can't Feel My Fricking Arms": Tom Brady Discloses His Extreme Nervousness While Playing a Sport Not Called Football
Published 05/24/2022, 7:35 PM EDT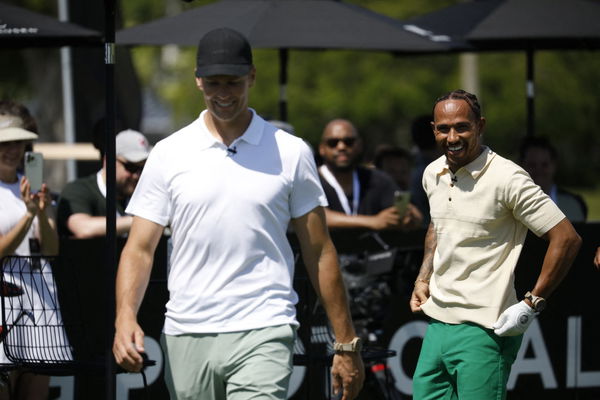 Two talented quarterbacks came to discuss the upcoming charity-driven Golf Tournament at the TNT talk show, Inside the NBA. Shaq on the show had recently revealed how gorgeous he thinks Tom Brady is.
After the video from the show got viral, Brady had asked on his Twitter account whether he could join the show for a small segment. Keeping in mind Tom's request, the show invited the two quarterbacks, Tom Brady, and Aaron Rodgers.
ADVERTISEMENT
Article continues below this ad
On the show, the former star Basketball player Charles Barkley asked Tom, "Do you have any of the same nerves that you have when you actually playing football, like any of those nerves come up?"
Barkley was keen to know whether he was nervous while playing Golf? Also, if he has experienced similar situations while playing football. 
Tom said, "I remember getting over the tea box in that match. It was pouring rain. You know the fairways are about this wide, I looked down at the ball, and I couldn't feel my arms. I'm like how am I going to hit the ball? I can't feel my fricking arms and sure enough, I somehow found a way on the backpack to put something together. But it's definitely a different job. I've never felt that on the football field, but on the golf course, I definitely."
Obviously, the two games are different and have their own challenges. Tom Brady plays golf in his leisure time, and he knows how difficult the game can be. After listening to Tom, it was clear he was more comfortable on the football field than on the golf course.
Tom Brady had an embarrassing moment in the 2020 Capital One's 'The Match'
ADVERTISEMENT
Article continues below this ad
There will be a star-studded match between Tom Brady and Aaron Rodgers Vs Josh Allen and Patrick Mahomes. Capital One's 'The Match' will air on TNT networks on Wednesday, June 1, 2022.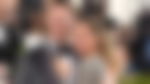 The most exciting thing about the game is that both the teams will have open mics on them. So, be ready for all the fun bloopers and the players banters that will take place in the match.
ADVERTISEMENT
Article continues below this ad
In the 2020 edition of the games, Tom Brady had ripped his pants on the live TV. It did become a little embarrassing for the NFL star. But, it is a fun way to make the game more engaging with the audience.
Watch This Story- NFL Legend Drew Brees Sends Fans Crazy After Claiming He's Open To Return to Play Football