"I Can't Give You the Secret Otherwise You Won't Need Me Anymore": Gisele Bündchen Once Confessed on Day Time TV That Tom Brady Kept a Very Sweet Secret From Her
Published 09/23/2022, 7:38 AM EDT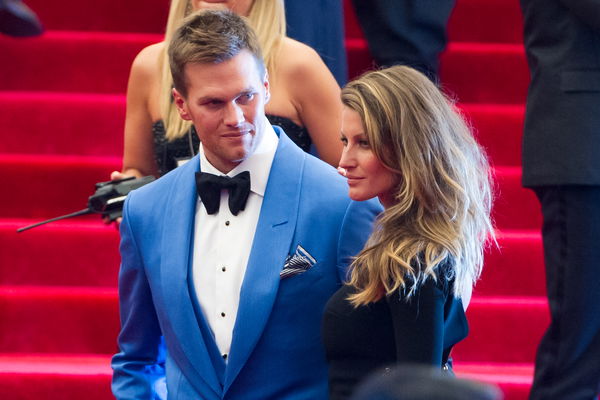 NFL legend and Tampa Bay Buccaneers' star quarterback Tom Brady is not exactly young. At 45 years, he is the oldest active player in the league. In a sport where most players retire before they are 30, Brady is lucky that he hasn't suffered any career-ending injuries. But, there is more to his "lifetime of peak performance."
ADVERTISEMENT
Article continues below this ad
A few years ago, in 2018, former Victoria's Secret model and Brady's wife, Gisele Bündchen, went to the Ellen DeGeneres Show. During the show, she mentioned some very interesting things about Brady.
ADVERTISEMENT
Article continues below this ad
Aside from revealing that Brady is in no shape or form, a multi-tasker, she also says that Brady is "an amazing waffle maker." And that he won't share the recipe with her, Brady's response being, "I can't give you the secret otherwise you won't need me anymore."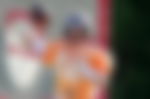 Since then, Brady's recipe is out in the world, one bit at a time. True.ink is the source of Brady's pancakes recipe, but surely pancake batter can be used to make waffles as well. 
 

View this post on Instagram

 
The 7-time super bowl winner has an interesting, and unique, recipe. This is understandable given Brady follows a strict, healthy food regimen to maintain his great physical shape. His recipe involves things like almond oil, protein powder, and flaxseeds.
But the most interesting ingredient in his batter is pancake mix. We don't know what brand of mix he uses but expect it to be super healthy. So definitely no white flour. 
Tom Brady's TB12 Method and the process to a lifetime of peak performance
ADVERTISEMENT
Article continues below this ad
Brady released his book 'The TB12 Method' back in 2017, detailing his diet plans, and how they will help him stay on the field till he is 45. His diet mostly consists of… well, water. His regular intake is anywhere between 12-25 glasses of water a day. That is easily at least 240 ounces or 7 liters of water a day. 
Apart from water, his diet is mostly organic and plant-based, avoiding highly processed foods. He does seem to have a soft spot for smoothies and protein shakes, his staple for post-morning workouts and as afternoon snacks. But more important are the foods he avoids. Tomatoes, peppers, eggplants, and mushrooms are only the tip of the iceberg. 
ADVERTISEMENT
Article continues below this ad
Brady's diet is definitely restrictive, but it is doing wonders for him. With Brady not giving any signs of stopping his on-field excursions with the Bucs, all will be eagerly awaiting to lay their eyes on Brady and Bündchen's upcoming cookbook, sharing with the world his healthy recipes.
Watch This Story: In an illustrious 23-year career, Tom Brady faced Aaron Rodgers several times but who came out on top?