"I Didn't Even Hit Him": Tom Brady BLASTS NFL Officials After $16,000 Fine Hurts TB12's Ego and Wallet
Published 01/24/2023, 3:00 PM EST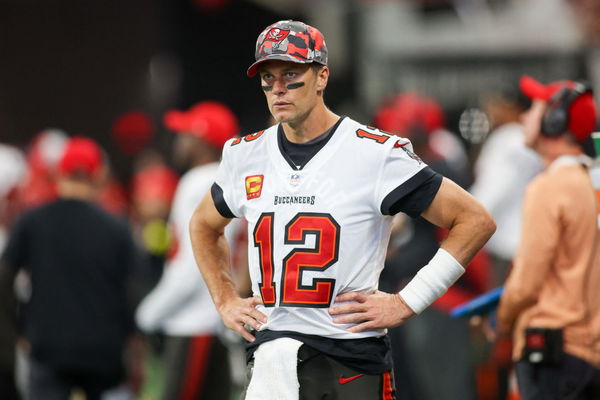 Last week's playoff loss to the Dallas Cowboys wasn't the only hit Tom Brady has recently faced. The NFL has slapped the Tampa Bay Buccaneers quarterback with a $16,444 fine for an illegal move in the divisional round game against America's Team. And Brady is extremely frustrated with the horrible officiating standards of the league.
On the Let's Go Podcast's most recent episode, Tom Terrific expressed his discontent with the call and even blamed the player's association for lacking unity. However, Brady didn't want to divulge anything excess owing to his pending appeal judgement.
Tom Brady thinks the entire incident didn't even take place
In the third quarter of the 31-14 loss at the Raymond James Stadium, Brady tried an illegal sliding tackle on Dallas Cowboys safety Malik Hooker after a fumble by Chris Godwin. However, Brady thinks the play that the referees fined him for never took place because the 45-year-old missed his target completely.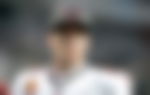 "I didn't even hit him. I tried to trip him. But I didn't. So I don't know how you could get fined for something that didn't even happen. Are they fine-ing an intention? It's like targeting and you missed the person you hit and they still call it targeting," Tom Brady disgustingly said on the podcast.
Brady has already appealed the decision and fine. And the seven-time Super Bowl champion waits for a decision. However, fans want to know his decision for next season. And it looks like Brady is in no mood to provide an answer.
TB12 was in a fairly rough mood on his podcast
Adding to his frustrations about the league-imposed penalty is the lack of any support from the NFL Players Association. However, Brady should have probably held on to that criticism until the appeal decision. And should have hoped for a successful NFLPA defense of his case. The association pulled through in the fake injury case of New Orleans Saints defensive end Cam Jordan. And maybe TB12 fired the shot a bit too soon.
However, the NFLPA will probably excuse Brady for this vocal behavior if they listened to the rest of the podcast. Especially the few minutes before Brady bashed the PA. When host Jim Gray asked Brady about next season, Tampa Tom irately replied, "Jim, if I knew what I was gonna f—-ing do, I would have already f—-ing done it. I'm taking it a day at a time."
WATCH THIS STORY: NFL analyst wants Tom Brady to return to former team New England Patriots
Right now Brady is spending time with his two kids in Miami in a luxurious apartment. And the NFL world just has to wait till after the Super Bowl to know what lies ahead for Tom Brady.