"I don't care about it"- Agent firm George Kittle deserves an improved contract
Published 05/30/2020, 6:36 PM EDT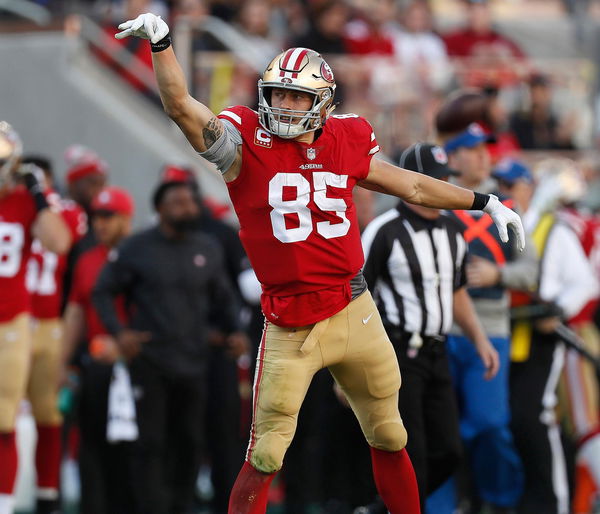 ---
---
As per latest developments, San Francisco 49ers and George Kittle are locked in contract negotiations. The 26-year-old is hoping that the 49ers make him the highest-paid tight end in the NFL with a new long-term contract. The bad news is that there appears to be little to no progress on that front.
ADVERTISEMENT
Article continues below this ad
NFL Network's Michael Silver believes that neither party are close to putting pen to paper. Interestingly, Kittle's agent does not seem to be in a big hurry to ink such a deal for the tight end position.
"They are not close at all," Silver reported on NFL Network. "There were some preliminary talks back in February. Nothing for the last couple of months. This is a difficult situation because, during a pandemic, owners are not super eager to shell out massive deals. There's a lot of uncertainty. So I'm not sure how much this situation can be attributed to the unique COVID-19 situation, and how much of it is just a gap in how each side views this."
ADVERTISEMENT
Article continues below this ad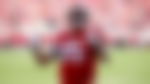 ADVERTISEMENT
Article continues below this ad
What is the reason for the delay in the George Kittle contract?
According to Silver, Kittle is more than a tight end, and that is where the problem lies. His versatility makes it difficult to assess his value.
"I don't think the tight end market is cutting it," Silver added. "I've been talking a lot to his agent, Jack Bechta, over the past few months, and he has consistently said, 'I don't care about the tight end market. I'm being paid to do a George Kittle deal.'"
ADVERTISEMENT
Article continues below this ad
In spite of the uncertainty, general manager John Lynch insisted that the franchise could successfully entice George Kittle. Amid all the talk of his versatility, Kittle is considered one of the best NFL tight ends.
For the last two years, Kittle posted 1000+ receiving yards, setting the record in 2018 with 1377. He even bagged a second straight Pro Bowl selection, and a first-team All-Pro nod.