"I For One, Am Disappointed In Many Behaviors Over The Past Few Months": Antonio Brown Exposes Private Chats With Tom Brady On Social Media
Published 11/16/2022, 4:30 AM EST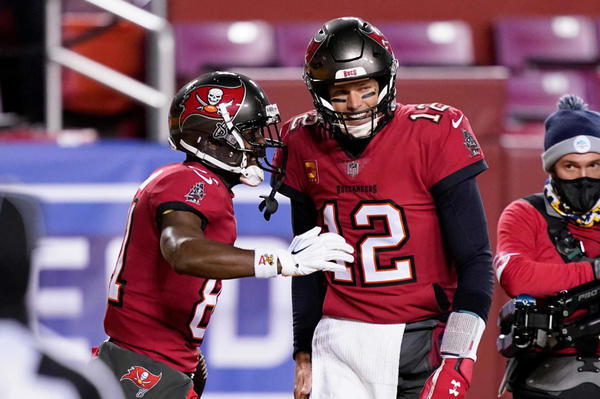 Former Tampa Bay Buccaneers wide receiver, Antonio Brown, is known for his unusual posts on social media. Previously, fans had to scratch their head trying to decipher his tweets and other social media posts. Now, they don't have to decipher anything, as he shared a private message from Tom Brady on social media.
It is worth noting that both Brady and his former WR had a strange relationship over the years. In the past, Brown talked very highly of the GOAT and sometimes bashed him. Now, Brady's personal message to him reveals how the QB truly felt about Brown.
ADVERTISEMENT
Article continues below this ad
Antonio Brown shares personal messages from Tom Brady
The football player-turned-rapper, Brown earlier posted a story on her Snapchat revealing his personal chat with Brady. In that message, Brady said, "You are demonstrating very poor decisions and poor communication to so many people who have gone above and beyond to help you. You are acting selfish and unfortunately many of those people are exhausted by the erratic and unpredictable emotional behavior."
The message also said some nice things about Brown, as Brady called him humble and praised him for his accomplishments in life. However, the 7-time Super Bowl champion felt that Brown tarnished all that for doing selfish and irresponsible things.
"Unfortunately you have reverted very much back to a young immature man that is selfish, self serving, irrational and irresponsible. I for one, am disappointed in many behaviors over the past few months. You have seemed to have lost that humility and that APG," Brady further wrote in that text message. 
ADVERTISEMENT
Article continues below this ad
The Buccaneers shot-caller also predicted that Brown would go toward the negative path if he lives erratically. It is worth noting that Brady and AB's relationship has been pretty up and down. Earlier, the WR portrayed Brady as his best friend, which has evolved, as Brown practically hates the Bucs quarterback.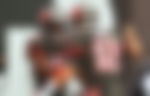 Recently, Brown shared an old picture with Gisele Bündchen on his Instagram account after the divorce two weeks back. Safe to say, the rapper was taking an indirect dig at Brady with that picture. The relationship kind of deteriorated after Brown left the Bucs game after the third quarter during the week 17 game against the Jets earlier this year.
ADVERTISEMENT
Article continues below this ad
After that incident, the Bucs terminated his contract, and he has not played a single game in the NFL. Brady and others also talked about wanting to help him but have made no move from his side. At the moment he is busy with his rapping career and is doing really well.
Watch This Story: Tom Brady invokes the gladiator after gigantic win in Germany
Edited By: Gurjyot Singh Dadial