"I Had High Expectations From Him" – Former Cincinnati Bengals Quarterback Lauds Joe Burrow
Published 10/08/2020, 6:30 AM EDT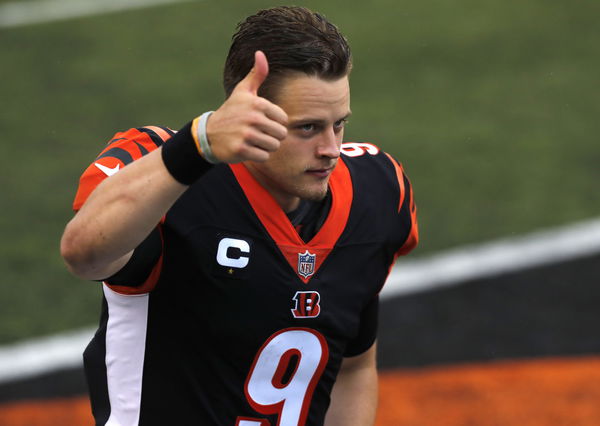 2019 Heisman Trophy winner and number one draft pick, Joe Burrow, is having a breakthrough season with the Cincinnati Bengals. The former LSU man has been terrific in his rookie year throwing for 1,121 yards with six passing TDs against two interceptions from four games.
ADVERTISEMENT
Article continues below this ad
The highly-rated quarterback bagged the first win of his NFL career as the Bengals beat Jacksonville Jaguars by a 33-25 scoreline in Week Four. On the back of his performances, Burrow has amassed quite a few fans in recent weeks. One of them is former Cincinnati Bengals quarterback, Carson Palmer.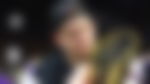 ADVERTISEMENT
Article continues below this ad
Rookie Joe Burrow wins his first game for the Cincinnati Bengals in Week Four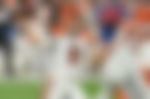 Former Heisman Trophy winner, Carson Palmer, who also donned the number nine jersey for the Bengals in the past, had words of praise reserved for rookie Joe Burrow.
"I hope he does and I think he will. He's playing at a much higher level than I can remember a rookie playing."
"Man, I enjoy watching him play. He's been spectacular … I had high expectations for him like everybody has and through four weeks I think he's exceeded those expectations and played better than anyone had hoped," Palmer told the team's official website.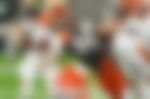 Palmer further spoke about how the Bengals have some promising young talent on their roster.
"The future is bright. You've got the two Joes and (wide receivers) Tee and (Tyler) Boyd and A.J (Green) and the young left tackle from Alabama. You've got Geno (Atkins) who is still a great leader and hopefully he's back soon."
ADVERTISEMENT
Article continues below this ad
Palmer added, "You throw that big number out to me and that's great they're willing to spend around the young quarterback. Because he's not really a young quarterback."
ADVERTISEMENT
Article continues below this ad
Joe Burrow and the Bengals take on Lamar Jackson-led Baltimore Ravens on Sunday. Can the young rookie outplay the reigning NFL MVP in Week Five? When it comes to Burrow, it's best to 'never say never'.