"I Hate to Hear a Guy Talk": DeAndre Hopkins Challenges Rival CB to a Boxing Match After Taking 'Steroid Boy' Comments Personally
Published 11/29/2022, 6:00 AM EST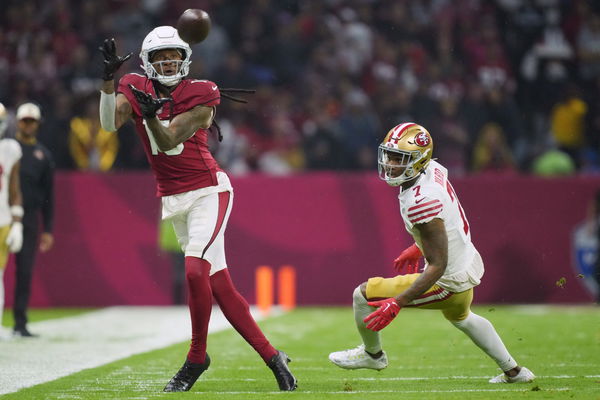 The San Francisco 49ers' win over the Arizona Cardinals on Monday night may have just sparked a long-time feud. After 49ers' cornerback, Charvarius Ward, took a swing at Cardinals' receiver DeAndre Hopkins, the impending brawl was indisputable. And finally, after almost a week, Hopkins retorted to his adversary, in equally damaging words of his own.
The entire situation started when Ward called Hopkins "Steroid Boy" at the 49ers' post-game press conference in Mexico City. Ward spoke at length about how Hopkins consistently hyped himself up, and played some of the dirtiest trick to get past him. Ward added that he does not think Hopkins is still the great receiver he was, and that he has no respect for his game after that game.
ADVERTISEMENT
Article continues below this ad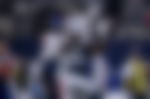 Hopkins spent most of the game against Ward, and the duo were constantly chit-chatting with each other. But Ward's words, after the game, stirred up a pot that he may not have wanted to touch. And after almost a week of waiting and constant speculation, Hopkins finally came out with his response to Ward.
ADVERTISEMENT
Article continues below this ad
DeAndre Hopkins gives a fitting reply to Charvarius Ward's fiery words
Post Friday practice with the Cardinals, Hopkins took some time to answer questions from reporters. And before long, the million-dollar question popped up. Addressing the situation, he said, "I'm not the kind of guy to go to social media and stuff like that. Obviously, it sounded very personal. The crazy thing about this league, is that you never know when you might end up on a team with somebody," sparking laughter among reporters and watching players.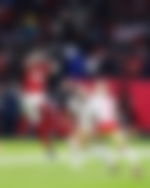 He went on to talk about his respect for Le'Veon Bell, who pursued an alternate career in boxing. "I respect guys like Le'Veon Bell who get in that boxing ring… I would definitely love to get in the boxing ring and see how tough he is in real life." It seems Hopkins is very much interested in punching his way through this mess. Will "Celebrity Boxing: NFL Edition" become a reality soon?
ADVERTISEMENT
Article continues below this ad
Watch This Story: Pro Bowl WR DeAndre Hopkins defaults PED drug test and faces six game suspension, causing trouble for Kyler Murray
Edited By: Gurjyot Singh Dadial