"My Husband": Single Gisele Bündchen Once Wrote Tom Brady's Bold Presence Can Help Her Conquer Fear
Published 03/13/2023, 2:57 AM EDT

Follow Us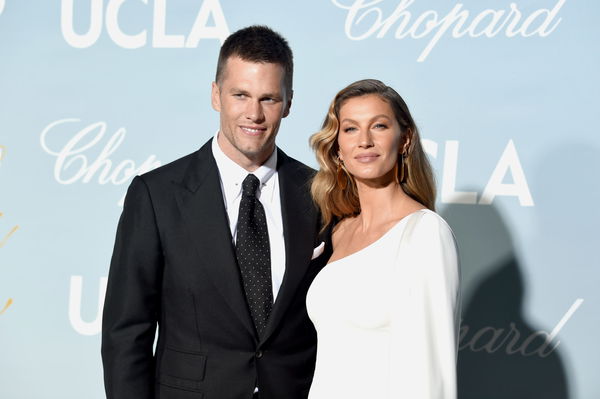 Brady and Bündchen ended their marriage last year after 13 years together. Although they might be on separate paths now, the former power couple is still there for each other, and the time that they spent with one another still inspires them to keep moving forward.
Gisele Bündchen has a personality that can be called bold and fearless. After all, becoming one of the faces of the fashion industry is no mean feat. But she once credited that to some special people in her life. The now-single Brazilian supermodel once claimed that the presence of Tom Brady in her life helped her overcome fear.
Gisele Bündchen once lauded her ex-husband, Tom Brady
ADVERTISEMENT
Article continues below this ad
Supermodel Gisele Bündchen shared a very special relationship with her ex-husband, Tom Brady. So much so that she even credited him for helping her overcome fear. Especially about people on the internet. She said that she was fortunate to have her husband and the kids take her focus off what people say on the internet.
"My whole life I've thought of myself as a happy person. I'm fortunate; I have my husband and children to love, and work I still need to accomplish. If I gave all my attention to the internet or the latest breaking news, the quality of my life would change, and not for the better," Bündchen wrote in her memoir 'Lessons: My Path to a Meaningful Life.'
Constant news and rumors about one's personal life can be nerve-wracking. But for Bündchen, the presence of the former Tampa Bay Buccaneers QB and kids in her life helped her keep the focus away from all of that. Thus, they helped her overcome the fear she had. A divorce can't take away such relationships.
What was the reason for the high-profile split?
Gisele Bündchen and Tom Brady announced their split in October last year after months of speculation. During that time, a lot of rumors flew around as the cause of the rift between the once power couple. Although none of them have actually put forward the cause, most people believe it has to do with Brady's decision to continue playing in the NFL.
ADVERTISEMENT
Article continues below this ad
The legendary QB endured the most unsuccessful season of his entire 23-year career in 2022. That was because of what he was going through off the field. And at the end of it, he finally hung his cleats in February this year. He is now totally focused on spending time with his kids.
ADVERTISEMENT
Article continues below this ad
The New England Patriots and Buccaneers legend have three kids. He has a son Jack from his previous relationship with actress Bridget Moynahan. And he also has two kids, a son Benjamin and a daughter, Vivian, with Bündchen. While the supermodel is back at work, Brady is spending all his time with the trio. So even after the divorce, Bündchen has Brady and the kids to keep her focus.
WATCH THIS STORY: Tom Brady reveals the worst kept secret about NFL holdings
Edited By: Deepika Bhaduri