'I Have No Say': Seahawks Star DK Metcalf Discusses Possibility Of Playing Alongside Colin Kaepernick In Seattle
Published 05/11/2022, 8:00 AM EDT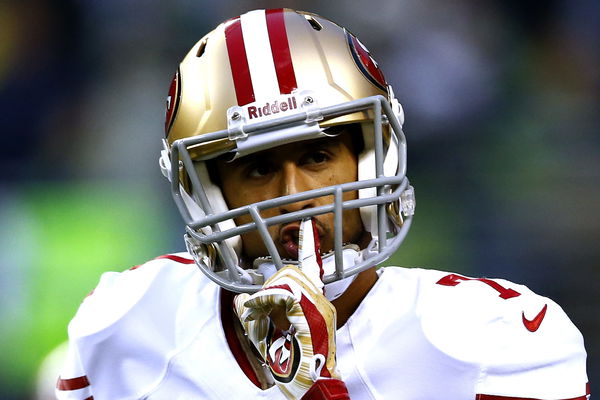 Colin Kaepernick has been rallying to make a compelling case for a return to the NFL. There's no doubt that he has impressed a lot of the league athletes with his workout drills. However, it looks like the franchises are still concerned with his past actions. Even DK Metcalf didn't give a proper nod for Colin in the Seattle Seahawks.
The quarterbacks had some major significance in the offseason this year. Be it Baker Mayfield's uncertainty, Deshaun Watson heading to Cleveland, and Tom Brady un-retiring for another run. This also includes the athlete-turned-activist Colin Kaepernick posting workout videos to garner the franchise's attention.
ADVERTISEMENT
Article continues below this ad
The Seahawks have been the only team who were in touch with Kap for his comeback. As they shift Russell Wilson to the Broncos, they have been looking for a new QB1. DK Metcalf contends that Colin Kaepernick will be given a second chance in the NFL. However, he didn't go on too far to advocate for the former quarterback to play in Seattle.
On the Club Shay Shay podcast, Shannon Sharpe asks Metcalf if he'd be willing to have former NFL QB Colin Kaepernick inside the dressing room.
WR DK made his point by saying, "I would tell you if they brought him in like I have no say so and I'm gonna have to, you know, play with him and get along with him."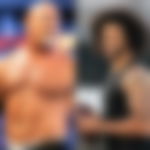 He seems ecstatic at the prospect of snagging catches from the 34-year-old quarterback. His remarks aren't really a "no," but neither were they an incriminating statement.
Colin Kaepernick got some Seahawks endorsement
When Colin Kaepernick was making his case for a return to the NFL, he got into some drills with various athletes. Throughout the offseason, Kaepernick has maintained a relationship with the Seahawks, which includes carrying practice rounds with wideouts Tyler Lockett and Aaron Fuller. The former 49ers quarterback has also communicated to Seattle HC Pete Carroll, who has strongly called for his return to the NFL.
ADVERTISEMENT
Article continues below this ad
Carroll maintained an intriguing link to the Kaepernick rumors. However, it looks like Seattle is good at launching the stretch of games with Drew Lock at the quarterback. They might also seize the opportunity to introduce somebody like Kaepernick to compete for the task.
ADVERTISEMENT
Article continues below this ad
Colin Kaepernick hasn't passed a snap since his 2016 departure, which might've been one of the major concerns. We'll have to see whether the Seahawks or another crew helped give him another shot at redemption.
Watch this story: Tom Brady Posts Epic Photos From Miami Grand Prix Including Michael Jordan, Lewis Hamilton, Toto Wolff, And David Beckham