"I Just Hate These New Fans!": Hometown Legend Lil Wayne Recounts New Orleans Horror Before Drew Brees's NFL Dominance
Published 05/07/2022, 7:29 PM EDT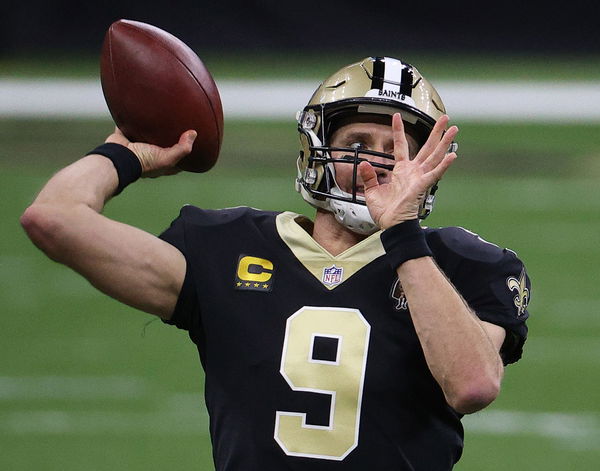 Lil Wayne is a life-long Green Bay Packers fan. The legendary rapper is a vocal supporter and member of the Packer Nation. But facts remains that the serial musician was born and raised till teenage in New Orleans. The Saints are home to the place. Yet, 'tuchi' never got around to rallying for the home team. Why? Well, when Wayne was growing up, supporting the New Orleans Saints was looked down upon. The rapper goes into detail explaining how difficult it was for Saints fans of the time.
Lil Wayne says, "Everyone from New Orleans was already a 49ers fan… And I just hate these new fans, these new New Orleans Saints fans, I just hate them. Cause they know, you never, I mean, you'd get beat up for being Saints fan when I was growing up. My mama bought me a Saints starter jacket, I cried." 
ADVERTISEMENT
Article continues below this ad
The Rapper sat down with FS1 Sports Broadcaster Nick Wright while discussing his career, NFL affiliations and die-hard support for the Packers. And also getting two starter jackets as a child. Since he could not wear the first one his mother got him.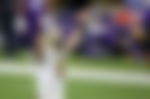 The rapper clarifies later that he cried because even though it was a really cool thing to have, wearing the wrong team's jacket could be socially detrimental. Lil Wayne said you basically got roasted for being a Saints fan who were called, "Aints" when non-supporters called them.
Drew Brees Changed Everything for New Orleans Saints
As far as the pivotal point in the Saints' history is concerned, from where fans started picking up on the franchise, was when Drew Brees entered. He gave them 10-years of splendid play where they were in contention every other season. They even won the Super Bowl with him. But before that, as Wayne points out, days were dire and really dark for Saints fans.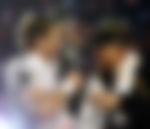 The Grammy winning rapper continued, "So all the people that are saying they are Saints fans now, its all good. But that didn't start till Drew Brees got there." 
As per Wayne's experience, he was enshrined into the Packer-verse by way of Souvenirs. Since he could not be a Saints fan, Wayne had to have another NFL franchise to support. When his father came back from the Packers-Saints game, he got home all kinds of Souvenirs. But Wayne clarifies:
Lil Wayne clarifies that in the hood, you use souvenirs
ADVERTISEMENT
Article continues below this ad
So all the mugs, towels and robes were utilized by lil Wayne as a child. Possibly, being given those things as child, you attach emotions to them. Lil Wayne also said that the year he went to the Super Bowl, they were playing. So that contributed. And then the Madden game came out, with Brett Favre on the cover. So that also led him to becoming a Packers fan.
Watch this story: Lamar Jackson Hangs Out With Greatest American Olympian Of All Time, Micheal Phelps
ADVERTISEMENT
Article continues below this ad